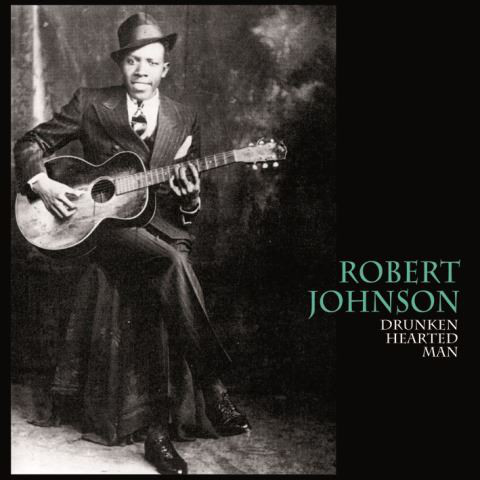 My favorite "Drinking Blues" – Τα αγαπημένα μου μπλουζ για πιώμα..
Buddy Guy & Junior Wells  – Bad Bad Whiskey
Whiskey endless women
Is driving me out of my mind
Ev'ry time I get a lover that's tough you know
I think I'm doin' just fine
Bad, bad whiskey
Bad, bad whiskey
Bad, bad whiskey
Made me loose my happy home
Chuck Berry – Down Bound Train
A stranger lying on a bar room floor
Had drank so much he could drink no more
So he fell asleep with a troubled brain
To dream that he rode on that downbound train
Jimmy Liggins – Drunk
Drunk, drunk, drunk, drunk
It's a mean old ball they call moonshine
Red red wine so mellow and fine
Come home at night with a-swimmin' in the head
Reach for the pillow Mr. whole darn bed
Drunk, drunk, drunk, drunk


King Curtis with Jack Dupree – Junker's Blues (Live Version)
Say, good-bye, good-bye to whiskey
Lord, and so long to gin
I just want my refer
I just wanna feel high, again


Lightnin Hopkins – You Better Watch Yourself
You better watch yourself sonny boy
Everybody laughing at you
You better stop drinkning that wine sonny boy
Everybody going down for joy
I better tell you about a boy who started drinkning that gin
Drinkning all that wine killed my beste friend
Lightning Hopkins – Gin Bottle Blues
Mance Lipscomb – Alcohol Blues
I´m out on 5th street to buy some alcohol
out on 5th street in the morning to buy some alcohol
told the man to cut it half full o' water
But he didn't put a drop at all


Memphis Slim – Beer drinking woman
Wasn't she a beer drinkin' woman?
Don't ya know, man don't ya know?
She was a beer-drinkin' woman
And I don't want to see her no more


Muddy Waters – Sittin' Here And Drinkin'
Well I been settin her drinkin, I'm just as lonesome as a man can be
Well now you know tell me dollar woman player remains
I wonder were you the one for me


Oscar Preacher Nelson & Newton Hoss Nelson –  Alcohol Blues
Tommy McClennan – Whiskey Head Woman
She's a whiskey headed woman
An she stay drunk all the time
Yeah!
Baby, an if you don't stop drinkin'
I b'lieve gonna lose yo' mind


Lucille Bogan (Bessie Jackson)-Drinking Blues
Blues has got me drinkin', 
trouble's got me thinkin', 
and it's goin' to carry me to my grave


Robert Johnson – Drunken Hearted Man
"I'm a drunken hearted man
And sin was the cause of it all
And the day that you get weak for no-good women
That's the day that you bound to fall"