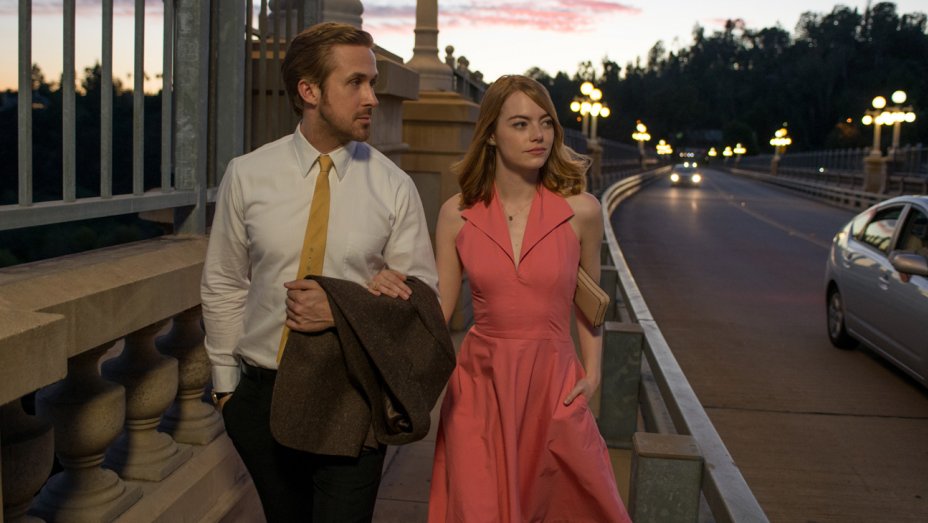 Weekend Box Office: 'Rogue One' Rocks New Year's Eve; 'La La Land' Heads for $37M
Among 'La La Land's' fellow awards contenders, Denzel Washington's 'Fences,' 'Hidden Figures' and '20th Century Women' continue to impress.
Gareth Edwards' Rogue One: A Star Wars Story rocked the relatively quiet New Year's Eve box office, grossing roughly $14.5 million on Saturday as it topped the $400 million mark in North America on its way to becoming the No. 2 release of 2016 behind fellow Disney release Finding Dory.
For the four-day holiday weekend, the stand-alone Star Wars film is projected to take in $65 million or more, putting the movie's domestic cume at roughly $440 million for Disney and Lucasfilm. Only two other 2016 releases cleared $400 million — Disney/Pixar's Finding Dory($486.3 million) and Disney/Marvel's Captain America: Civil War ($408.1 million).
Illumination Entertainment and Universal's animated holiday offering Sing also continued to shine at No. 2, earning an estimated $12.2 million from 4,029 locations on Saturday for a projected four-day gross of $53.7 million and pushing the pic's domestic total to a stellar $178 million. Overseas, Sing is set to pass the $100 million mark on Sunday for a global total of $281.3 million through Monday.
Sony's Passengers, the Morten Tyldum-helmed sci-fi space romance starring Jennifer Lawrence and Chris Pratt, remains parked at No. 3, grossing an estimated $4.6 milion from 3,478 theaters on Friday for a projected $20 million four-day weekend and a cume of $65 million-plus through Monday. The movie will need to do brisk businss abroad, considering it cost $110 million to $120 million to make after tax rebates and incentives.
Weekend international numbers for Passengers and Rogue One won't be reported until Monday, although unofficial estimates show the former opening to a strong $55 million to $60 million overseas. Passengers also has landed a China release date — Jan. 13, one week after Rogue Oneopens in the Middle Kingdom.
In another win for Disney, Thanksgiving animated film Moana continues to thrive as it holds at No. 4. The movie is expected to earn $13.5 million from 2,775 locations over the four-day New Year's weekend for a domestic total of $212 million-plus.
Denzel Washington's Broadway play adaptation Fences, which expanded nationwide on Christmas Day into 2,301 theaters, is expected to place a strong No. 5 with $12 mllion to 13 million over the four days.
The drama, from Paramount, should finish the weekend with a total of $31 million to $33 million, a strong number for a stage adaptation and already matching previous big-screen versions of 2008's Doubt ($33 million) and 2004's Closer ($33 million) and besting the film version of 2008's Frost/Nixon ($18 million). Fences will soon pass 2013's August: Osage County($37 million).
R-rated comedy Why Him? is now tipped to come in No. 6 ahead of La La Land with four-day earnings of $13 million from 3,008 locations for a cume of $37.6 million. The Fox movie stars Bryan Cranston and James Franco.
On Friday, Damien Chazelle's box-office darling La La Land  hit $27.8 million, making it the top limited release of 2016 (edging CBS Films and Lionsgate's Hell or High Water at $27 million).
On Saturday, the Los Angeles-set romantic musical starring Emma Stone and Ryan Gosling grossed $3.1 million for a projected four-day take of $12 million and a cume of $37 million. Amazon Studios and Roadside Attractions is another prestige pic and awards contender that's racked up strong numbers since debuting seven weeks ago. The movie, now playing nationwide in 1,206 locations, should finish the weekend with $29 million or more, one of the strongest indie showings of the year.