7 Biggest Jaw-Droppers at the 2017 Golden Globes
Well, what do you know?
An award show hosted by the lovable Jimmy Fallon can have its twists and turns.
The 74th Annual Golden Globe Awards unfolded in atypically dramatic fashion on Sunday, with both the Hollywood Foreign Press Association and the night's honorees keeping us on our toes throughout the three-hour-long ceremony. Just when you thought you knew what was going to happen…
Surprise!
And not only did the 2017 Golden Globes refuse to make the rest of award season any more predictable, by the end of the night, everyone sitting in that room had managed to become even more bound together by their chosen profession, many of them worshiping at the feet of a deity named Meryl.
1. Hey, It's Brad Pitt!: Somehow, amid all the…stuff, it slipped a few minds that critical darling Moonlight was produced by the actor's Plan B Entertainment. So it was a proper opportunity for Pitt to seize the moment and make his return to the center of the Hollywood universe first.
Moreover, he managed to pull off an entirely surprise appearance and was rewarded with a hearty round of applause and the sounds of more than a few young ladies exclaiming, "We love Brad!" The level of excitement was almost a little silly, considering what it is he's returning from compared to the cause for most ovations, but the veteran actor looked visibly touched—and it was a moment that was fairly impossible to not enjoy.
Pitt also couldn't have picked a better night to "come back": Moonlight won for Best Motion Picture, Drama, the night's top award.
2. Moonlight With a Chance of Clouds: Big win aside, one of the hands-down biggest shocks of the whole night was Mahershala Ali not winning Best Supporting Actor for his role as a drug dealer who takes a client's son under his wing in Moonlight. The actor, previously best known for roles on House of Cards and Luke Cage, had been vacuuming up critics' awards, scored a SAG Award nomination and seemed the likely choice to steamroll right through Oscar night. Instead, Aaron Taylor-Johnson came from way out of left field—so far left even the nomination caused whiplash—to win the Globe. And he's not even nominated for a SAG! The British actor was indeed quite effective (and entirely unrecognizable) in his chilling performance as a cold-blooded killer in Tom Ford's Nocturnal Animals, but no one saw this coming. Particularly Aaron Taylor-Johnson.
But the Globes and Oscars split in this category last year as well (Mark Rylance knocked out Sylvester Stallone in the end), so this may just be a one-off.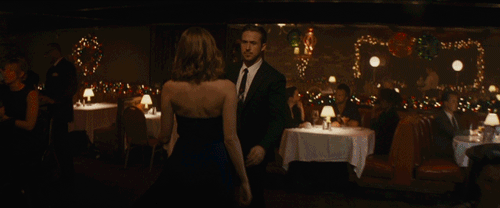 3. La La Land Lives the Dream: While Oscar could still go another way—particularly since the cast of Damien Chazelle's homage to Los Angeles, the golden age of Hollywood musicals and the ol' power of love wasn't nominated for SAG's ensemble award—La La Land's seven wins last night to achieve utter Golden Globe domination were no joke. Emma Stone and Ryan Gosling won Best Actress and Actor in a Musical or Comedy, Chazelle won for his direction and his screenplay, the score and song "City of Stars" were winners and the movie was named Best Motion Picture, Musical or Comedy.
That's a lot of winning. Oh, and it turns out that it was possible to love Gosling even more: He dedicated his win to longtime partner Eva Mendes' late brother.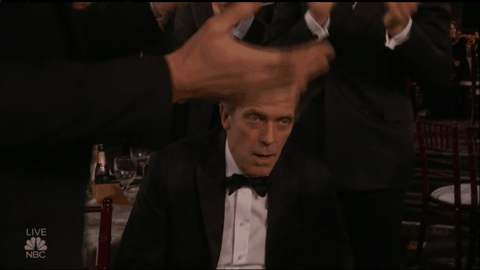 4. The British People vs. O.J. Simpson: The Hollywood Foreign Press was found guilty of unabashed Anglophilia last night. For speechifying purposes alone, we couldn't have been happier to see Hugh Laurie win Best Supporting Actor in a TV Series, Limited Series for The Night Manager at what he cheekily referred to as "the last ever Golden Globes." But his triumph still came as a shock/disappointment because it meant Sterling K. Brown didn't win for suiting up as embattled prosecutor Christopher Darden in The People v. O.J. Simpson: American Crime Story. And not only that, but Tom Hiddleston upset Courtney B. Vance, who channeled Johnnie Cochran in what arguably was the most talked about show of 2016, for Best Actor in a Limited Series or TV Movie. Absentee Best Supporting Actress in a TV Series, Limited Series or TV Movie winner Olivia Colman made it a three-win night for The Night Manager and AMC.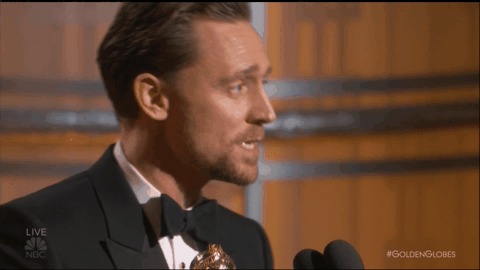 The unstoppable Sarah Paulson and The People v. O.J. itself won, but the good old-fashioned thrills of The Night Manager, based on the John le Carré novel, proved, like the Night Manager himself, too charming to ignore.
Further making this the most British night ever, the HFPA named The Crown Best Drama Series and Claire Foy Best Actress, using one of its honor-a-new-show tickets this year on the lavish, soap-tastic Netflix drama about Queen Elizabeth II's first years on the throne. (The comedy ticket went to FX's Atlanta and Best Actor Donald Glover—deserving and not a shock, considering the Globes' propensity for honoring freshman series.)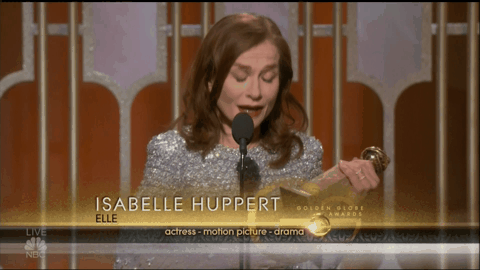 5. Give 'Em Elle: OK, the Globes were a little French, too. Elle, about a singularly calculating, shrewd and enigmatic woman who plots elaborate revenge on the man who sexually assaulted her, was named Best Foreign Language Film—and then Isabelle Huppert, who lately has been the subject of "greatest living actress" conversations, toppled Natalie Portman's Jackie (yet another spot-on portrayal of an enigmatic woman) to win Best Actress in a Motion Picture, Drama.
Even though we still think Portman will be winning her second Oscar next month, Huppert's Golden Globe couldn't have been more deserved—particularly since she was snubbed by the Screen Actors Guild. And better yet, the usually cool-as-a-rainy-Paris-day star looked so pleased and emotionally stunned by her win. (Memo to the orchestra that played her off mid-speech: Shame!)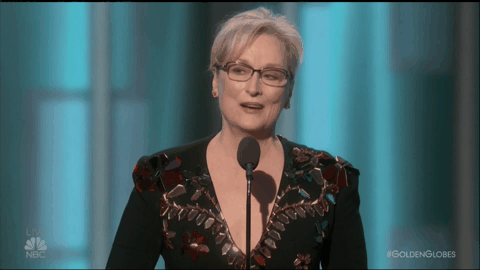 6. Meryl Streep Makes America Tweet Again: The actress claimed she had lost her voice, but that couldn't have been further from the truth. In accepting the Cecil B. DeMille Award for lifetime achievement after a fabulous presentation by her Doubt co-star Viola Davis and a jaw-dropping montage of one perfect performance after another, the record 30-time Golden Globe nominee took the opportunity to talk politics instead of reflect on her glorious career. She didn't just make a few jokes, either. Rather, without naming names, Streep voiced her concern for the future of the free press and stressed the dire importance of the arts—starting with the work of the people in the room—to a diverse, inclusive society. She punctuated her own frustration, anger and tentative hope by quoting her late friend Carrie Fisher, whose memorial Streep attended last week: "Take your broken heart, make it into art."
Whether or not everyone watching at home appreciated her message (judging by the mixed reaction on Twitter, we're guessing not everyone did), her fellow actors were blown away.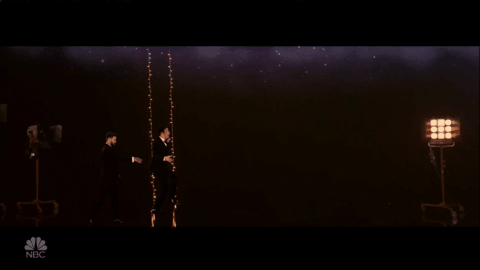 7. No One Missed Ricky Gervais: Perhaps Hollywood's biggest stars should get the chance to honor each other not that ironically on Golden Globes night after all. While Gervais' brand of cutting humor is a force to be reckoned with, he cut so deep last year that it might have left more than a few guests feeling a little dirty just for being there. So for 2017, the Hollywood Foreign Press Association and NBC went for Jimmy Fallon in celebration mode—aka, his element—and ended up with a perfectly charming, brisk, enjoyable show with a spot-on opening number and just enough political jokes to satisfy the crowd. (Everyone aside from Meryl Streep, that is.)
Fallon even deftly handled a teleprompter malfunction within the show's first few minutes and the whole thing ended on time. There's your Hollywood magic right there.
(E! News and NBC are both members of the NBCUniversal family.)
Source: eonline.com