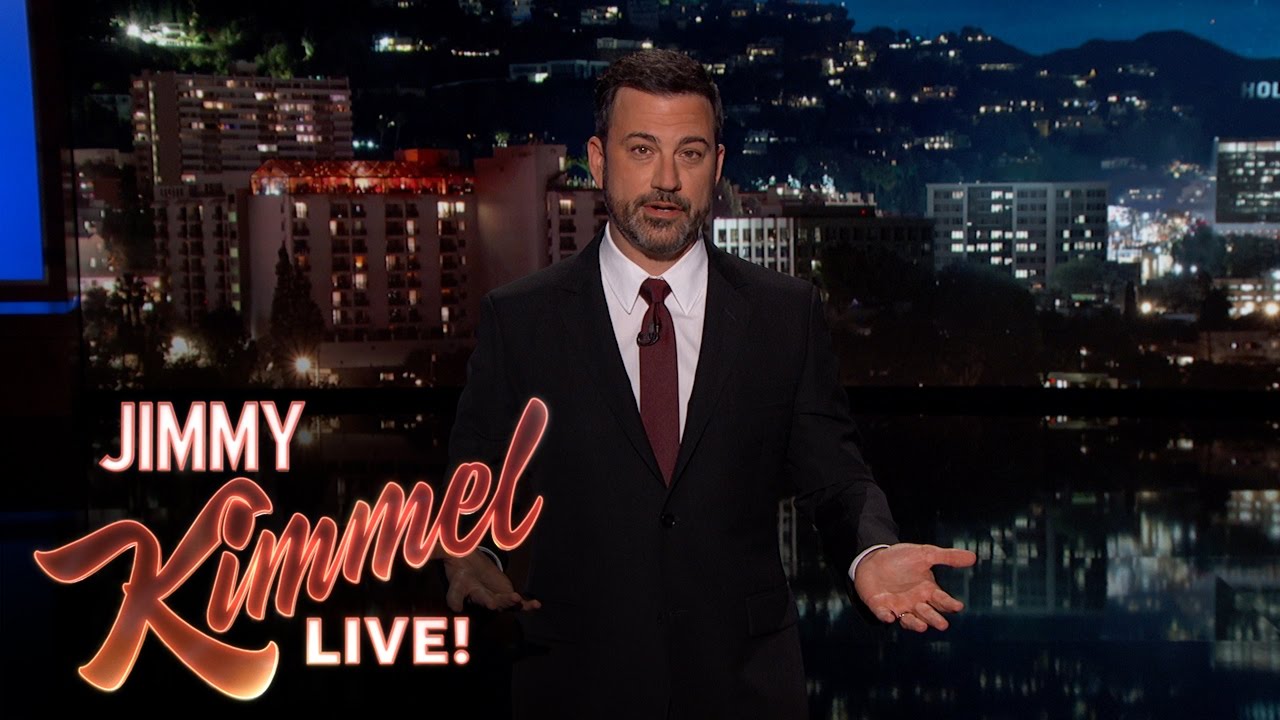 02/5/2017 | Category:
Media
Jimmy Kimmel emotionally recounts a medical emergency involving his newborn son
Jimmy Kimmel tried not to get emotional, he said, but tears were flowing as he recounted on "Jimmy Kimmel Live!" Monday night a scary medical emergency that befell his family when it was discovered that his newborn son, William John Kimmel, had a problem with his heart.
A nurse named Nanuzh at Cedars-Sinai Medical Center noticed that something was wrong with William, and it spiraled from there. Kimmel recounted a story about discovering the problem and becoming more and more worried as doctors continued their tests. When the heart malady was found, William was rushed to Children's Hospital Los Angeles, and surgery was performed.
The operation was a success, and William is at home recovering, but the episode obviously shook Kimmel, his wife Molly McNearney and his family. After going through the ordeal and having to leave the show for a while, Kimmel took some time to thank medical professionals, co-workers, friends and family for the support and well-wishes he and his family received.
Kimmel said that even atheists had been praying for him, and, apparently, even mortal enemy Matt Damon sent flowers.
Source: latimes.com