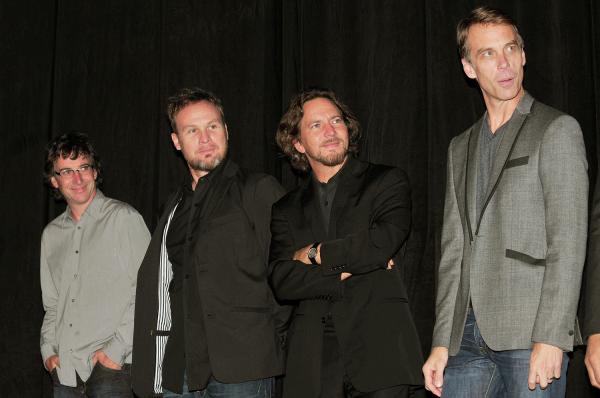 21/12/2016 | Category:
Music
Pearl Jam, Journey and Tupac Shakur lead 2017 Rock & Roll Hall of Fame inductees
Journey, Pearl Jam and Tupac Shakur are among some of the premiere acts named to the Rock and Roll Hall of Fame class of 2017.
The trio will be inducted into the Cleveland-based hall alongside Electric Light Orchestra, Yes and Joan Baez with musician and producer Nile Rodgers set to receive the Award for Musical Excellence according to Variety.
The 32nd annual induction ceremony will take place April 7 at the Barclays Center in Brooklyn with HBO airing a special of the event later on in the year.
In October, 19 first-time nominees who were eligible for induction including the likes of Janet Jackson, Depeche Mode, Steppenwolf, Jane's Addiction and Chaka Khan as a solo artist.
For the 2016 class, N.W.A, Chicago, Cheap Trick, Deep Purple and Steve Miller made into the Hall of Fame.
Artists are eligible for inclusion 25 years after the release of their first recording. The 2017 inductees were chosen by more than 900 music industry voters. An online fan ballot is also factored into the overall tally with Journey, Electric Light Orchestra, Yes and Pearl Jam receiving the most votes. The Cars came in fifth place and did not make the cut.
Yes guitarist Steve Howe has commented on receiving the honor to Rolling Stone stating, "It's a wonderful one-off thing that happens. If you get a gold album, you can always get another gold album. You win a guitar award, you can always get another one. But the Rock and Roll Hall of Fame is a one-off, and it's great."
In terms of Yes reuniting onstage to perform during the ceremony, Howe explained, "I don't know and I can't predict. It just depends on how it feels and what the communication is and what the spirit is."
Source: upi.com