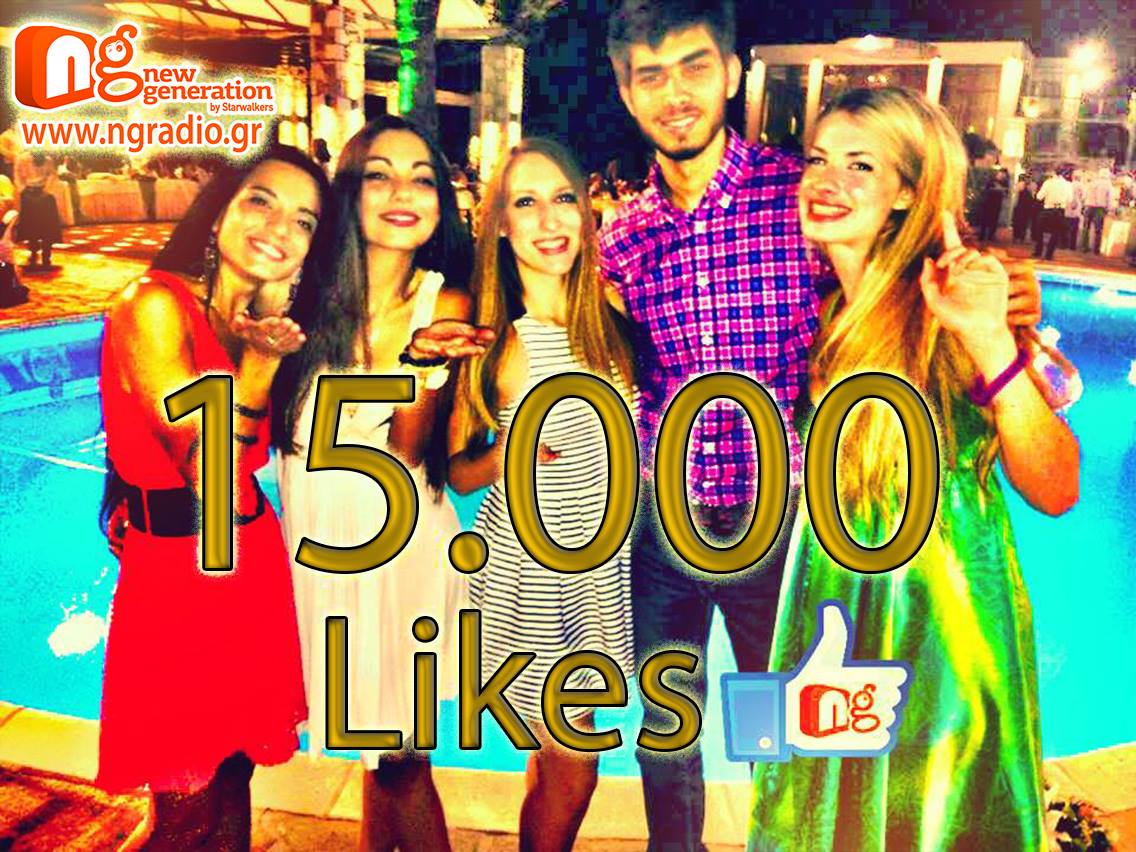 Thank you for the 15.000 likes on facebook!
All producers of NGradio are thanking you for your love and the 15.000 likes on our Facebook Page!!! We are all a great family that increases all the time! We truely love all of you an we are awaiting a lot more on Facebook and on all the other social networks and of course on our website ngradio.gr!
That's what mrs Aspasia Leventis, founder and president of the International Foundation for Greece wrote:
@starwalkersng @NChatzinikolaou @nikosaliagas Συγχαρητήρια στους αγαπημένους επίσημους Υποστηρικτές μας!!Το ήθος κ η ποιότητα επιβραβεύεται! — Aspasia Leventis (@ifgofficial) December 5, 2014
Congratulations to our beloved supporters!!! Ethos and quality are rewarded!
That's what Mr Jimmy Jamar, Head of the EC Representation in Belgium wrote:
"A big hello to the team of Starwalkers !!! Was great to meet you in Athens !!!!!very jaleous about your performance : 15.000 likes : WOWWWWWW !!!"