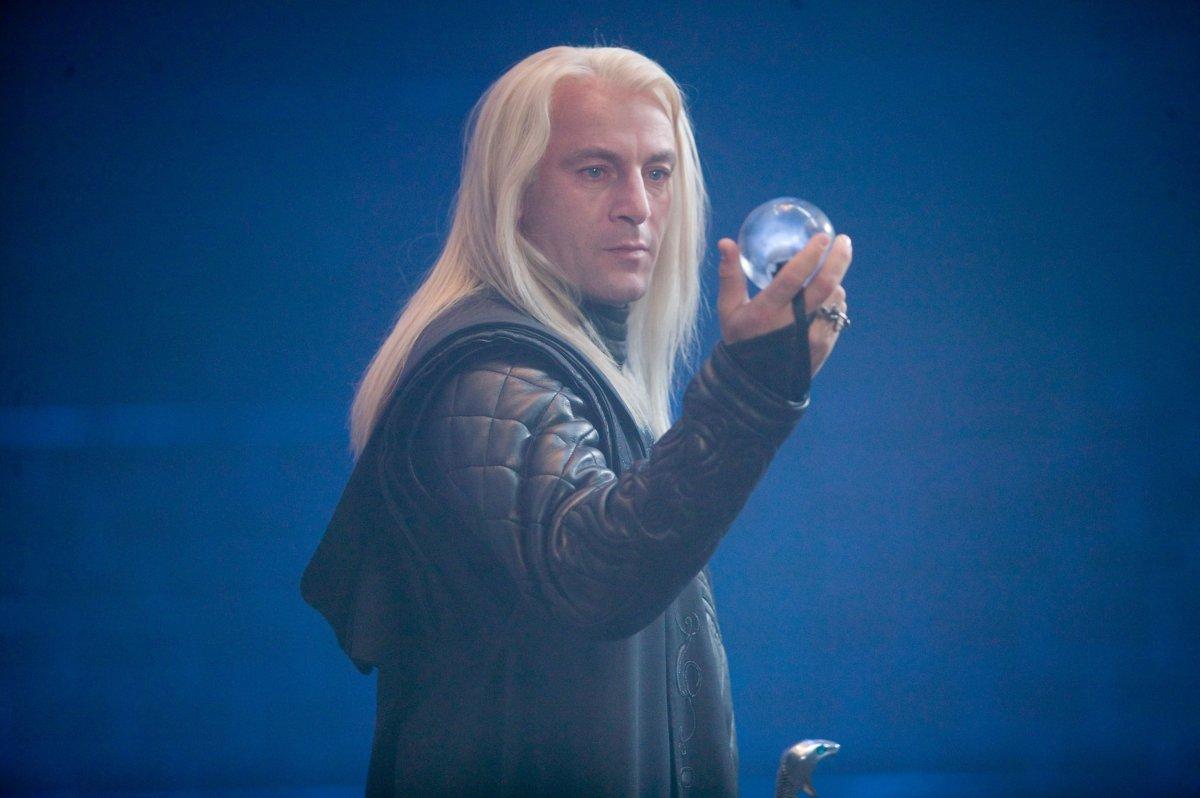 Jason Isaacs cast as Starship captain in CBS All Access show 'Star Trek: Discovery'
As the Vulcans would say, "Live long and prosper, Captain Lorca."
Jason Isaacs, best known for his roles in "Awake," "Dig," "The OA," "The Patriot" and as Lucius Malfoy in the "Harry Potter" series, has been cast to play Captain Lorca, head of the Starship Discovery on CBS All Access' "Star Trek: Discovery," Deadline reports.
It's slated to be released in late summer or early fall.
Isaacs will join the elite ranks of those who've captained Starships in the related TV universe. The names include William Shatner, Patrick Stewart, Scott Bakula, Avery Brooks and Kate Mulgrew.
The program was originally set to launch in January 2017, but experienced repeated delays, so much so that "The Good Wife" spinoff, "The Good Fight," became CBS All Access' first program (with warm reviews to boot).
Sources told Variety that much of the difficulty stemmed from Bryan Fuller stepping aside as showrunner.
CBS Corp. boss Leslie Moonves told investors last week that he is confident in the quality of the series and that the delay is a result of extensive post production work.
Isaacs will star alongside Sonequa Martin-Green, who currently plays Sasha Williams on the hit AMC series "The Walking Dead." Martin-Green's new character is lead lieutenant commander of the Starship.
Meanwhile, James Frain ("Gotham") will be playing Sarek, Spock's father.
Continuing the casting talk, Variety notes that Anthony Rapp will play a space fungus expert, and Michelle Yeoh is a captain in charge of the Starship Shenzhou.
Other Starfleet officers will be: high-ranking official Admiral Anderson (Terry Serpico), Chief Medical Officer Dr. Nambue (Maulik Pancholy), and Ensign Connor (Sam Vartholomeos), a junior officer in the Starfleet Academy.
Lastly, with regard to Isaacs, it will be his second endeavor in streaming services in under a year, after playing a prime role in the mystery/fantasy series "The OA," co-written and starring Brit Marling (which is set for a second season).
In 2015, he appeared alongside Alison Sudol in the action/mystery series set in Jerusalem, "Dig."
For fans of the tent-pole space franchises, he also voiced The Grand Inquisitor in nine episodes of "Star Wars Rebels."
His latest movie credits include "The Infiltrator," "A Cure for Wellness" and the forthcoming "The Death of Stalin" and "Hotel Mumbai."
Source: nydailynews.com