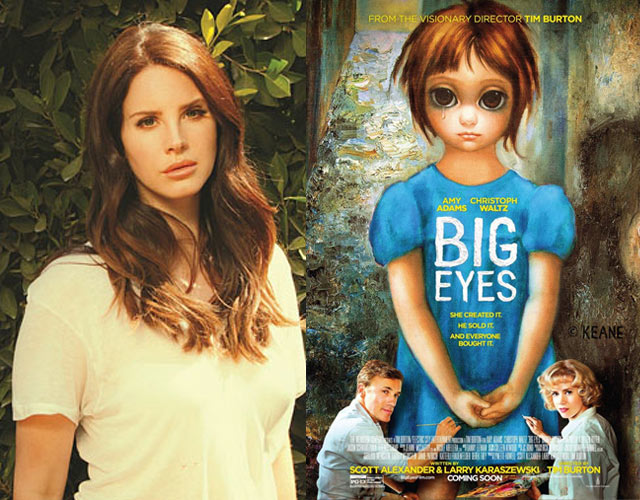 Lana Del Rey wrote 2 songs for Tim Burton's 'Big Eyes'
Lana Del Rey has teamed up with Tim Burton and will have two of her songs featured in the director's upcoming biopic Big Eyes.
The film will focus on the life of painter Margaret Keane and her legals woes with her husband, who at one point claimed credit for her work. According to Entertainment Weekly, Del Rey wrote a track called "Big Eyes" that will play midway through the film, and another titled "I Can Fly," that will play over the credits.
"Tim showed her the film and she fell in love with it," co-screenwriter and producer Larry Karaszewski said of Del Rey. adding that "Lana's song ["Big Eyes"] expresses what Margaret is feeling so perfectly, it's like a soliloquy of her inner thoughts."
"It almost becomes a musical," he says of the time the track play in the film.
Del Rey previously collaborated in the soundtrack for the 2013 film, The Great Gatsby with the track "Young and Beautiful" and sang a ominous version of "One Upon a Dream" for Disney's Maleficent.
Big Eyes stars Oscar-nominee Amy Adams as the acclaimed painter and Christoph Waltz as her husband Walter Keane. The film opens in theaters on Christmas Day.
Source: upi.com