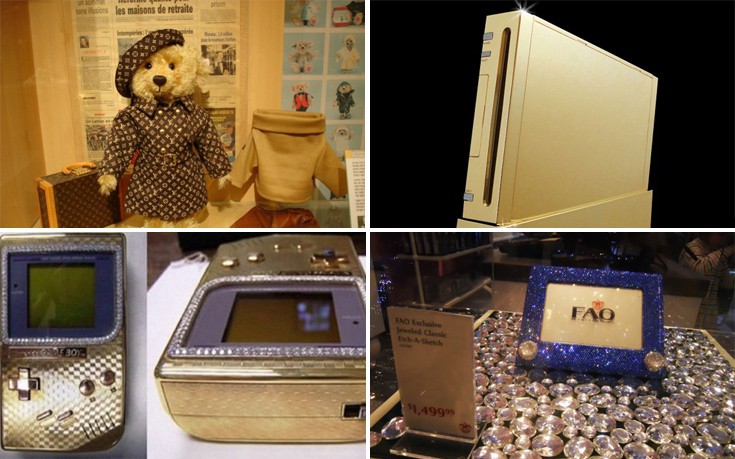 Some Of The Most Expensive Toys In The World
Most people would usually not spend over $100 for their kids' toys and even that's pushing it. After just a few plays, kids forget about or move on from most of their toys anyway. Saying no and walking away isn't as easy to do for some parents, though. Those parents tend to have little more money in their pockets and their children tend to be a little more spoiled. When you think "expensive toys," you're probably imagining something along the lines of a few hundred. You'd be wrong.
While most of us were fine with the $30 toys we grew up with, there are some kids, usually that of million/billionaires, who prefer something a little more upscale. We're talking diamonds, gold, jewels, and furs. It's less about function(some of these toys can't even be played with) and more about having a wow factor. There are some parents willing to give their kids whatever they want and we love them for that; it makes for great entertainment. Limited-edition, custom made, and over-the-top expensive are words to describe the toys in this list. While you might not be able to afford most of the toys on this list, some upwards of $1 million, at least you can take solace in the fact that while most of your toys aren't adorned with jewels, they can actually be played with.
So, who's the real winner here? If you've ever wondered how the filthy-rich do Christmas and birthdays, here's the list of the world's most expensive toys. It's crazier than you'd think.
7. SWAROVSKI-STUDDED ETCH-A-SKETCH – $1,500.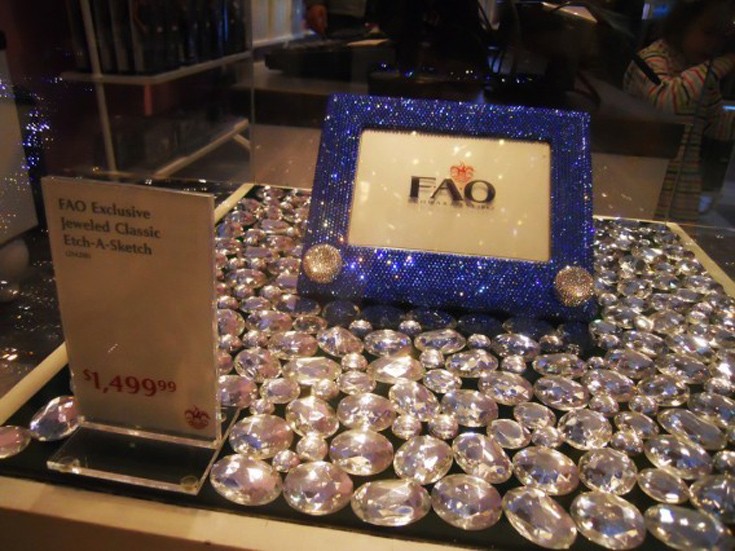 Hold on, don't pull out your wallets just yet, though you may see this as an absolute necessity for your child this Christmas. Only 12 lucky kids were able to get their hands on this limited-edition toy introduced from FAO Schwarz during the holidays in 2003. Each one is studded with 14,400 handset red Swarovski crystals. The drawing toy is made for kids ages 8 and up, but the value(and fun) of the toy may be lost on someone so young. What it loses in practicality it makes up in visual appeal. It's just so shiny! Kids love shiny things, right?
6. 18K GOLD GAME BOY – $25,000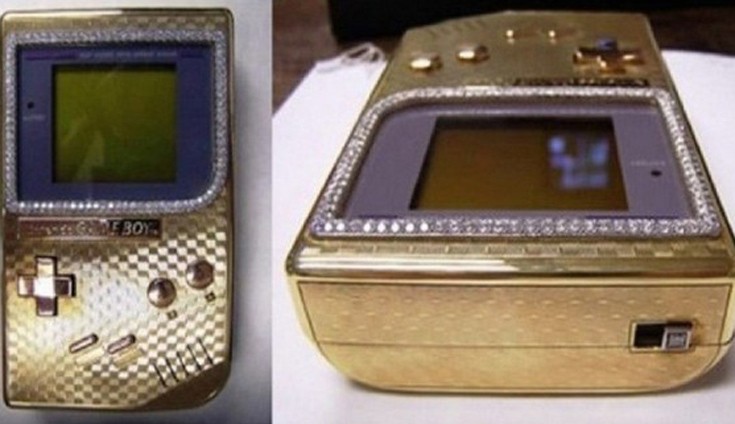 This limited-edition toy was sold on eBay for a whopping $30,000. Since when do people with $30,000 lying around shop on eBay? Not only is the handheld device made with 18-carat solid gold, but the screen is lined with diamonds and the power-button is jewel-encrusted. It was created by British jewelers Asprey of London in 2006 and the highest bidder instantly went from gamer geek to chic and likely all of his/her friends were jealous. Who knew playing video games could look so cool? Apparently diamonds and solid gold buttons are all you really needed.
5. DIAMOND CHOKER BARBIE – $302,000.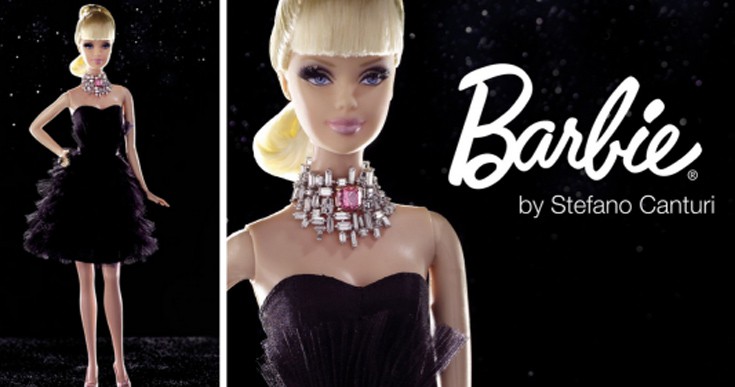 Making every little girl's dream come true, Australian fine jewelry designer Stefano Canturi created this record-breaking expensive Barbie. She wears a black strapless evening dress and a choker featuring a one-carat square-cut pink diamond because Barbie has places to go and she needs to look her best. The doll was sold at auction to an anonymous bidder for $302,500, on the lower-end of the esteemed worth which was between $300,000 and $500,000. Breaking the record and becoming the most expensive Barbie ever sold (it beat the $17,091 Barbie also bought at auction in 2006), the proceeds went to Breast Cancer Research Foundation.
4. Gold Nintendo Wii Supreme – $487,000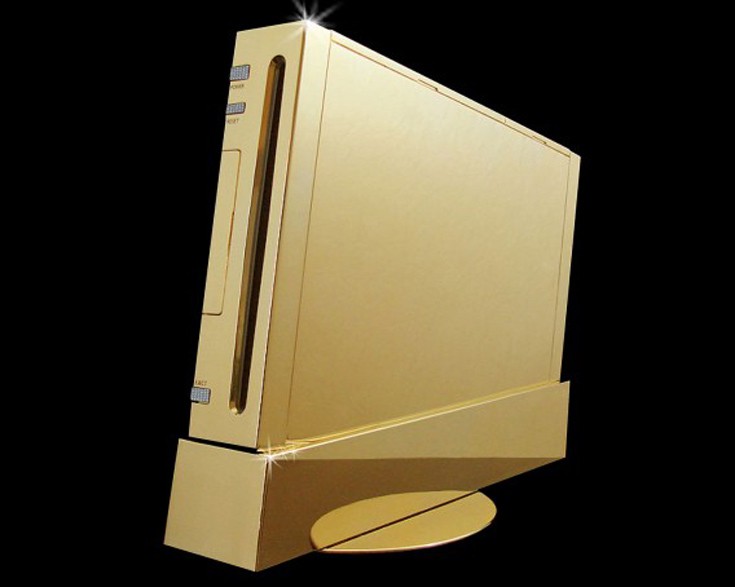 Yet another expensive buy from Nintendo, this diamond-studded beauty is the most expensive gaming console ever sold. It's made with 2,500 grams of solid 22 carat gold and three diamond studded buttons. The gaming system, in all featuring 78 diamonds(19.5 carats), was made by Stuart Hughes, someone very well-known for adding bling to electronics completely unnecessarily. It took him 6 months to produce and only three were made. While the console is absolutely gorgeous and crazy expensive, you're on your own if there are technical difficulties so, if you're in it for the games, buying the regular, cheaper version of the device is probably the smartest choice.
3. The Masterpiece Cube Rubik's Cube – $1.5 million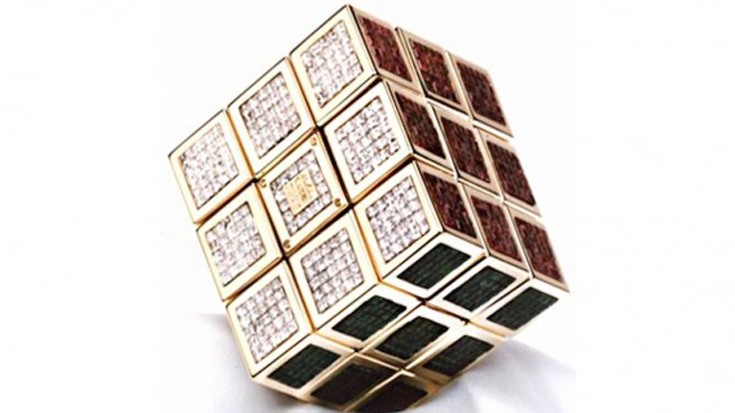 This has to be one of the most gorgeous toys out there. An expensive take on the classic Rubik's Cube, this one is made with 18 carat gold and each side has 185 carats of precious gems. It was produced by Diamond Cutters International in 1995. If you'd rather play the game matching up 22.5 carats of amethysts, 34 carats of emeralds, and 34 carats of rubies instead of stickers on plastic, this toy was made for you. Though it looks like jewelry, it's completely functional. Maybe purchasing this version of the classic toy will motivate you enough to actually learn how to solve the thing.
2. Steiff Louis Vuitton Teddy Bear – $2.1 million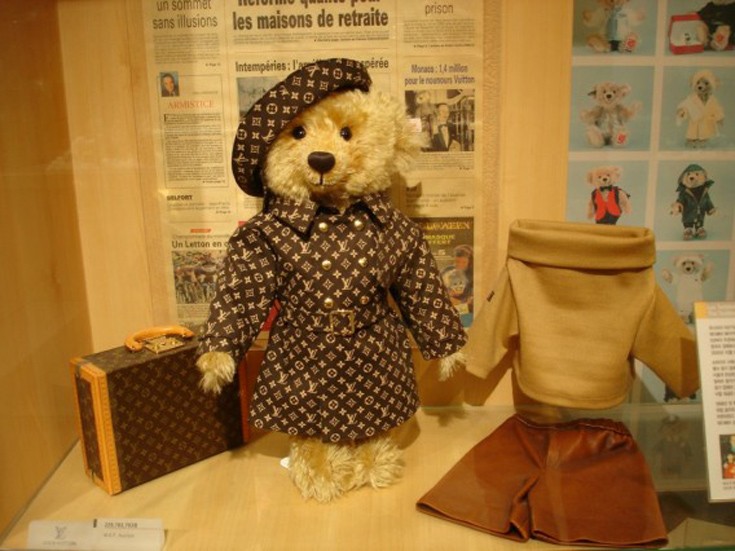 Of course the most expensive teddy bear in the world would have had to be made by Steiff, the German toy company that enjoys making toys no parent can afford. This particular bear was sold at a 2000 Monaco auction to Jessie Kim of Korea. It now lives in the Teddy Bear Museum in Jeju, Korea. Sporting a Louis Vuitton coat and hat, in addition to being the most expensive, it's also the most fashionable teddy bear out there. On display with it at the Teddy Bear Museum is Louis Vuitton luggage for, you know, the stylish bear's travel needs.
1. Madame Alexander Eloise – $5 million