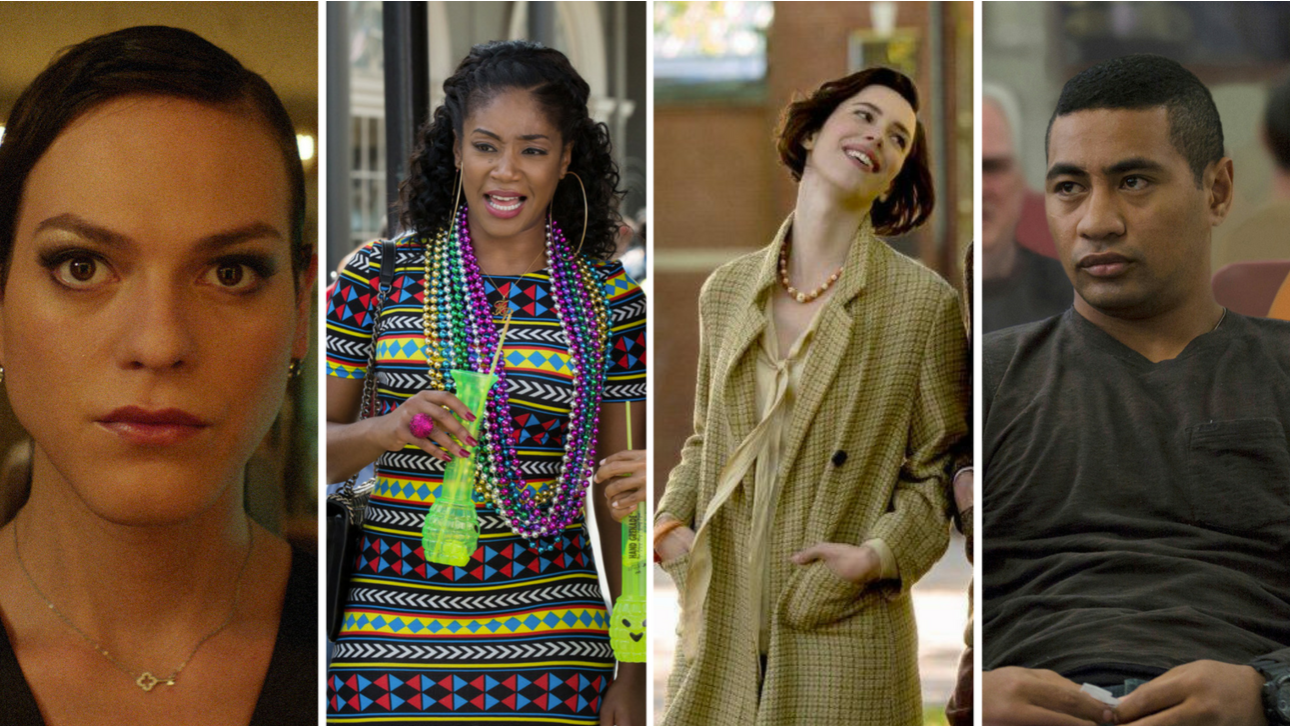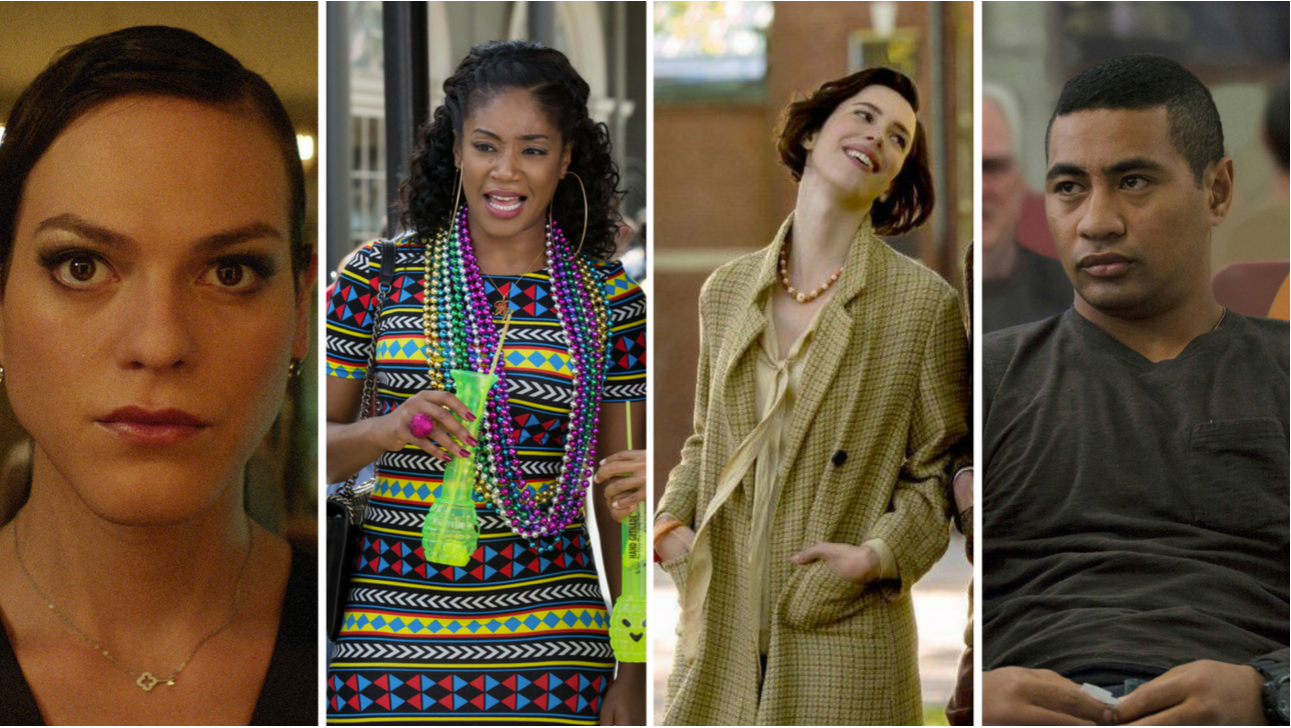 17 film performances of 2017 that deserve a second look
With the end of a year comes time for reflection. In Hollywood, that manifests itself in the form of an awards season leading up to March's Oscars ceremony. Along the way, countless film performances inevitably get lost in the shuffle, missing out on whatever it takes to land the biggest nominations.
Some have been overshadowed in awards chatter by other players in their own films, while others are the stars of movies that for whatever reason failed to set the box office on fire. But that doesn't mean they shouldn't be singled out for attention.
Looking back at 2017 on the big screen, below are 17 actors whose film performances stood out from the rest. They may not have landed nominations from those all-important Oscars precursors the Golden Globes and SAG awards, but they surely deserve a second look.
Betty Gabriel, 'Get Out'
If "Get Out" is the people's movie of the year — as evidenced by the 10-month (and counting) shelf life that's catapulted it into award season conversations as well as the countless fan art and internet memes it has birthed — Gabriel is the picture's most valuable player. No shade to the film's leads, but when Gabriel, as the maid/grandmother sheds a singular tear while repeating one singular word, the result is a masterful performance actors-in-training should study.
Lakeith Stanfield and Nnamdi Asomugha, 'Crown Heights'
In 1980, Colin Warner was wrongfully convicted of murder and sentenced to a minimum of 15 years in jail. His best friend Carl King devoted 20 years of his life to proving his innocence. In 2001, Warner was exonerated. "Crown Heights" chronicles this story with Stanfield and Asomugha as Warner and King, respectively. While many know Stanfield for his standout roles in "Get Out" and the Emmy-winning series "Atlanta," this Sundance prize-winning film gives him the opportunity to fully flex his dramatic chops. It's paired with a particularly surprising performance from ex-NFLer Asomugha.
---
Daniela Vega, 'A Fantastic Woman'
According to Times critic Justin Chang, Vega "fiercely and sympathetically embodied" the character of Marina Vidal, a young transgender woman who works as a singer and waitress in Santiago, Chile. That might be because, in a way, she helped inspire the character. A trans woman herself, self-proclaimed Chile's first trans actress, Vega served as a cultural consultant for director Sebastián Lelio before taking on the role. Her performance grounds the picture, which made it to this year's Oscars foreign-language film shortlist.
Algee Smith, 'Detroit'
While "Detroit" offers viewers a lot to chew on, from the impetus for the 1967 riots it unfolds during to the still-happening misconduct by white police officers directed at black people, Smith is by far one of the picture's standout elements. It's his passionate performance as a young black man with dreams of making it as a singer that drives the film to its devastating finish. And his vocals, first made known to most when he portrayed R&B singer Ralph Tresvant in BET's "The New Edition Story" earlier this year, takes the gritty drama to a whole new level.
Caleb Landry Jones, 'Three Billboards Outside Ebbing, Missouri'
Jones has had a busy year with notable turns in three films that have all garnered awards season attention. In "Get Out," he played the son, and muscle, of a family who take over the bodies of black people. In "The Florida Project," he plays the son of Willem Dafoe's kindhearted motel owner. But it's his "Three Billboards" role, as the young, impressionable billboard salesman who's thrown out of a window and beaten within inches of his life, that most resonates.
Rebecca Hall, 'Professor Marston and the Wonder Women'
While everyone has been focused on the blockbuster "Wonder Woman" and its history-making duo in director Patty Jenkins and star Gal Gadot, Hall's performance in Angela Robinson's "Professor Marston" is something of a "wonder" itself. In the story about psychologist William Moulton Marston (Luke Evans) and his polyamorous relationship that inspired his creation of Wonder Woman, Hall plays Marston's wife, a highly educated woman herself who initially battles with a sexual attraction for women. She perfectly captures both the exaggerated and more subtle aspects of the character, turning out a performance worthy of a place in the queer cinematic canon.
O'Shea Jackson Jr., 'Ingrid Goes West'
After playing his father, Ice Cube, in the 2015 breakout "Straight Outta Compton," countless people in the industry wondered what Jackson's followup role would be. There may even have been some skepticism that he could play a character outside of his own family. But with a surprisingly refreshing performance in "Ingrid Goes West," as the landlord and eventual boyfriend with an affinity for Batman (of Aubrey Plaza's titular character), he shines again — and officially put the industry on notice.
John Cho and Haley Lu Richardson, 'Columbus'
Kogonada's Sundance breakout "Columbus" is fronted by two mesmerizing performances from Cho and Richardson — as, respectively, a Korean-born man stuck in Columbus, Ind., where his father is in a coma, and the young woman he meets while there, tending to her recovering-addict mother. For Cho, the film is a calling card for more lead roles for a veteran performer whose acting chops, perhaps for the first time, are on full display. Meanwhile, Richardson delivers her character with the nuance and finesse of someone many years her senior.
Jason Mitchell, 'Mudbound'
When writer-director Dee Rees saw Mitchell's tender turn as rapper Eazy-E in "Straight Outta Compton," she knew she wanted him for her historical epic about family, privilege and race. In "Mudbound," he plays a WWII veteran who has just returned home to the South where his military service means nothing because he is black. Mitchell's performance is far from "Compton," but similarly delicate, informed and transcendent.
Tiffany Haddish, 'Girls Trip'
The funniest person on film in 2017 is, by far, Haddish in Malcolm D. Lee's "Girls Trip" — and not just because her co-star Jada Pinkett Smith said so. There's a reason why film critic Chang called her "the scene-stealing revelation" of the picture and other critics have likened her performance to Melissa McCarthy's Oscar-nominated turn in "Bridesmaids." Give her all the awards, please and thanks, because a grapefruit will never be so hilarious again.
Tiffany Haddish is flanked by Queen Latifah, left, and Jada Pinkett Smith in "Girls Trip." Michele K. Short / Universal Pictures
Beulah Koale, 'Thank You for Your Service'
Koale, a Hollywood newcomer from New Zealand, has hopes of being "the Polynesian version of Denzel Washington." He's well on his way with an emotionally sincere turn as a vet who returns from the Iraq war with post-traumatic stress disorder in the film based on a nonfiction book of the same name from Pulitzer Prize-winning journalist David Finkel.
Beulah Koale is a star of "Thank You for Your Service." Irfan Khan / Los Angeles Times
Salma Hayek, 'Beatriz at Dinner'
As a holistic medicine practitioner who attends a wealthy client's dinner party after her car breaks down, Hayek tears into a role specifically tailored for her by screenwriter Mike White. With an estimable ensemble including John Lithgow, Connie Britton, Chlo Sevigny and Jay Duplass playing members of the privileged class, Hayek's Beatriz walks a line between comedy and drama while representing an alternately deferential, defensive and defiant voice of working people.
Bridget Everett and Mamoudou Athie, 'Patti Cake$'
While one could throw a rock in every direction on the set of "Patti Cake$" and hit talent, both Everett and Athie's performances — as, respectively, the alcoholic mother of an aspiring female rapper and the gothic, quiet boyfriend and bandmate of that same rapper — help to elevate the indie film in unique ways. A scene where Everett's character reconciles with her daughter and another where Athie's character strips away his dark facade for the preppy look he was raised with show off both actors' abilities to do a significant amount with the little time they're given.
---
Mela Murder, 'The Florida Project'
While writer-director Sean Baker is known for pulling out magnificent performances from unknown and first-time actors, such a skill is on prime display in Murder's underappreciated turn in "The Florida Project." As a concerned mother who works at an area restaurant to pay the hotel bill where she and her family live, Murder is raw and perfectly endearing, beautifully capturing her character's lived struggles.
Source:  latimes.com