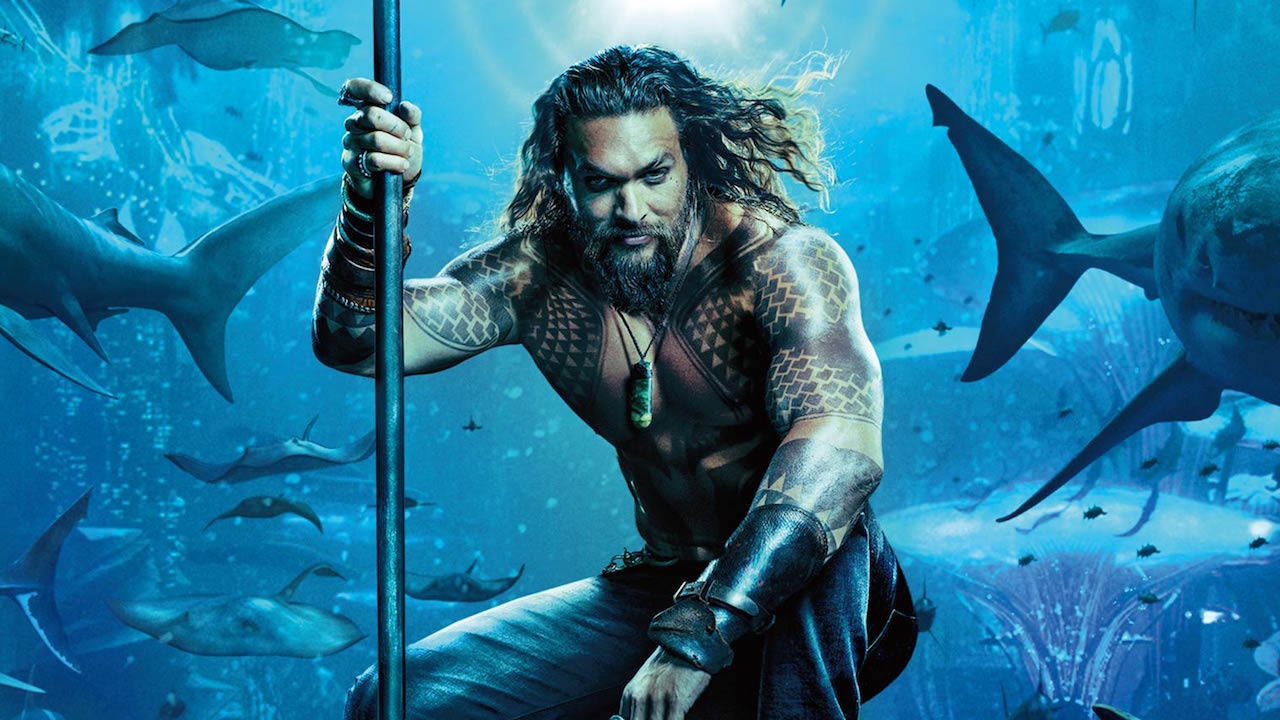 Aquaman director James Wan previewed new footage and revealed more influences on his DC movie
Aquaman director James Wan showed IGN and other members of the press roughly fifteen minutes of footage, and revealed more about the comics and films that inspired his upcoming DC comic book movie, during an edit bay visit at Warner Bros. in August.
While I won't go into a blow-by-blow breakdown of the footage due to heavy spoilers, I will say that the footage showcased the film's colorful visual palette, the Romancing the Stone-esque nature of Arthur Curry (Jason Momoa) and Mera's (Amber Heard) relationship, and more of the production and costume designs of Atlantis and its citizens.
We were shown the movie's opening prologue, which depicts New England lighthouse keeper Tom Curry (Temuera Morrison) finnding Queen Atlanna (Nicole Kidman), nursing her back to health, and them falling in love, culminating with the birth of their son, Arthur. Atlanna, though, is a renegade from Atlantis so when white-armored Atlanteans with laser weapons show up to bring her home, she's forced to make a difficult choice that will affect her young son for the rest of his life.
"There's the love story between Arthur and Mera, but for me, the love story between Mum and Dad is just as important," Wan said. "And the love story, Mum and Dad's love story, to me, is the emotional backbone for the lead character, and what drives him for the rest of the movie, for the whole movie."
James Wan also showed an extended sequence of Black Manta and his henchmen chasing Arthur and Mera through a Mediterranean village, Arthur dueling his half-brother Orm (Patrick Wilson) for the throne of Atlantis, and Arthur and Mera's journey to the ruins of an ancient Atlantean temple to find out vital information on how to defeat Orm. The footage also revealed Easter eggs that are too fun to reveal here. Wan also showed the same extended sizzle reel that was only screened once before at this past summer's San Diego Comic-Con.
In-between showing scenes, Wan spoke about some of his inspirations for the movie as well as developing the look and style of Aquaman. Wan said he wants his Aquaman movie to have "a lot of different flavors to it," from fantasy to action-comedy to horror. Wan cited influences as varied as the stop-motion monster movies of Ray Harryhausen and Toho's giant kaiju movies to '80s movies such as Romancing the Stone and Amblin productions like The Goonies.
Wan described the tone of his film as "sort of action, swashbuckling adventure," adding, "I can be a little bit more poppy, a little bit more popcorny. But always kind of go, okay, I can also kind of lean this way, and kind of get a bit scary if I need be. Because again, the story and the world really lends itself to lots of different flavors. I always say the ocean is a really magical place, it's full of wonder and magic, but it also can be very scary as well."
Source: ign.com