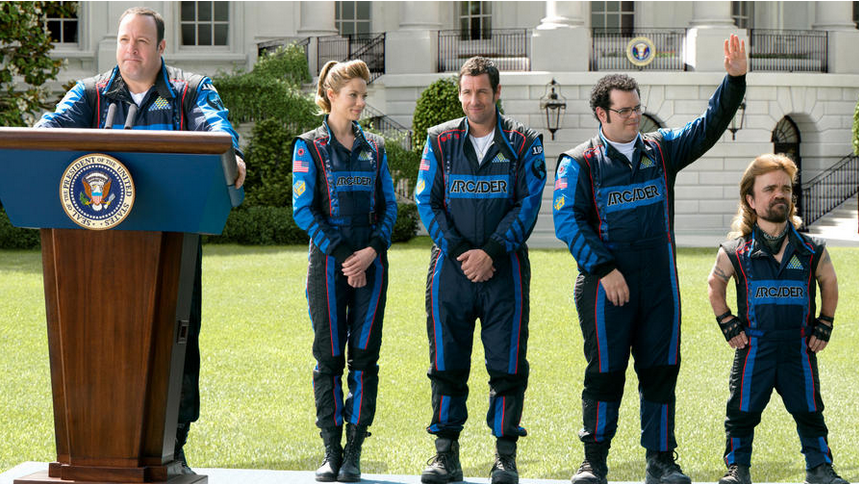 Box office: 'Pixels' bests 'Ant-Man' on Friday in race for weekend crown
The new family-friendly Adam Sandler alien invasion comedy "Pixels" topped the box office on Friday, coming out ahead of other newcomers "Paper Towns" and "Southpaw." Directed by Chris Columbus, "Pixels" materialized an estimated $9.2 million at the box office and earned a B grade from audiences via Cinemascore despite largely negative reviews from critics.
Last week's No. 1 movie, the Marvel superhero story "Ant-Man," still looks like it will nudge past "Pixels" to take the top spot for a second weekend in a row. The film, directed by Peyton Reed and starring Paul Rudd as the titular hero, pulled in an estimated $7.2 million on Friday.
"Paper Towns," an adaptation of the young adult novel by John Green and starring Nat Wolff and Cara Delevigne, grossed an estimated $6.3 million on Friday. Last year, the adaptation of Green's novel "The Fault in Our Stars," starring Shailene Woodley and Ansel Elgort, took in some $26 million on its opening day.
The boxing drama "Southpaw," starring Jake Gyllenhaal and Rachel McAdams, brought in $6.2 million on Friday.
Also still in the mix at the box office is the animated family film "Minions," which took in an estimated $6.7 million on Friday and will pass a total tally of $250 million this weekend.
Source: latimes.com