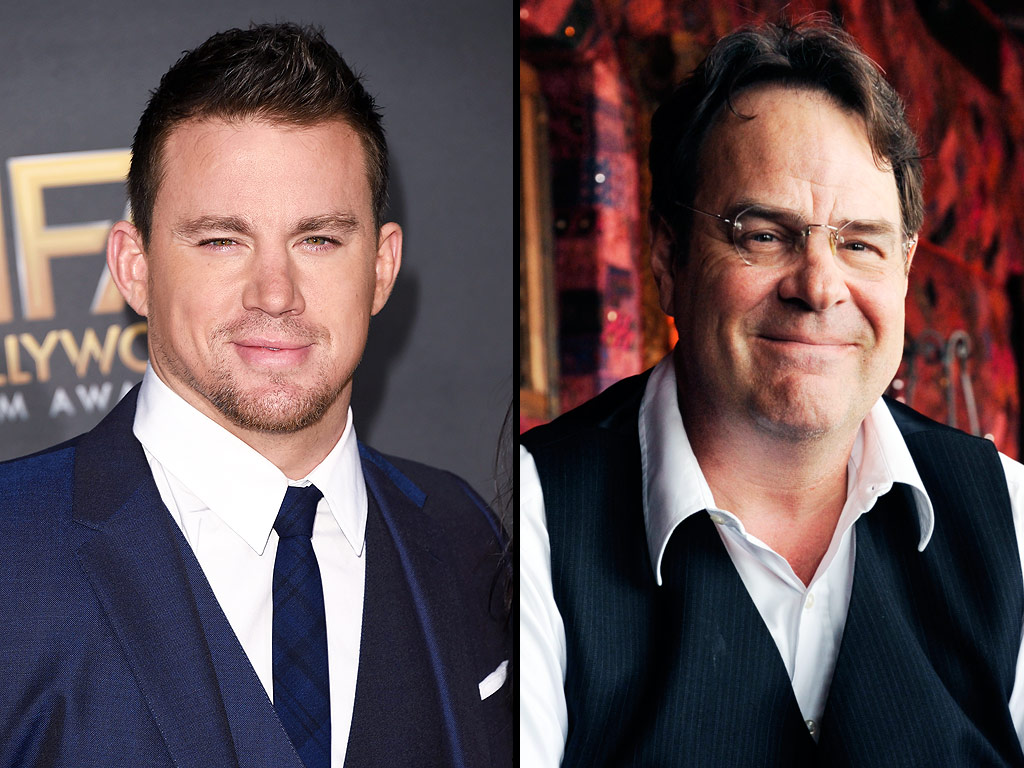 Channing Tatum and Dan Aykroyd Team Up for New Ghostbusters Project
Can't wait for the all-female Ghostbusters? Well, there's even moreGhostbusters news to be excited about.
Dan Aykroyd and director Ivan Reitman have reconnected to form Ghost Corps, a production company that will develop a new comedy set in theGhostbusters universe, Deadline reports.
And even better news – Channing Tatum is producing and could be starring in the project, which will be a male-centric version of the Ghostbusters reboot starring Kristin Wiig, Melissa McCarthy, Kate McKinnon and Leslie Jones and directed by Paul Feig (Bridesmaids).
"We want to expand the Ghostbusters universe in ways that will include different films, TV shows, merchandise, all things that are part of modern filmed entertainment," Ivan Reitman told Deadline. "Paul Feig's film will be the first version of that, shooting in June to come out in July 2016. He's got four of the funniest women in the world … the second film has a wonderful idea that builds on that."
Source: people.com