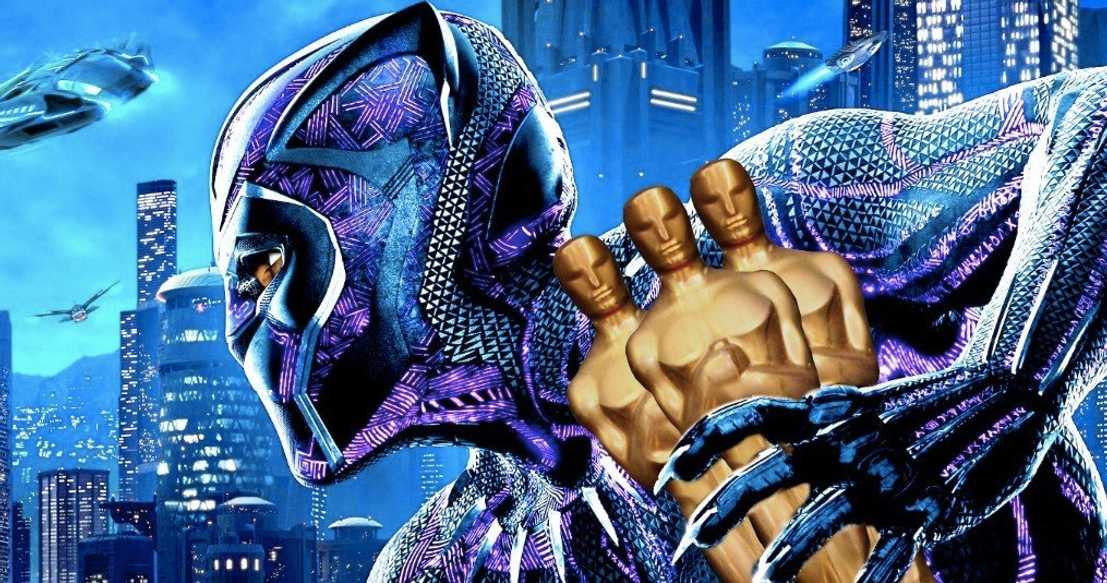 Disney wants Black Panther to win all of the Oscars Including Best Picture
Disney has officially submitted Black Panther for consideration in every major category ahead of this year's Oscars nominations, including Best Picture. Marvel had previously indicated that the intention was to shoot for a Best Picture nomination, even when the possible "best popular film" category was still in play for next year's ceremony, which has since been taken off the table. With that in mind, this could be the comic book movie that finally breaks the streak and winds up being nominated for cinema's most coveted prize.
Just because Disney submits something for consideration when it comes to the Academy Awards doesn't necessarily mean that it has a great chance of getting nominated. Studios will often at least throw their hat in the ring when it comes to a big movie. But with Black Panther, it appears as though the studio will be giving a significant push to get this thing some awards season love. Will that result in a Best Picture nomination? Time will tell, but it's starting to feel like this might actually have a shot at happening.
Outside of Best Picture, Ryan Coogler has been submitted for Best Director and Best Adapted Screenplay, alongside co-writer Joe Robert Cole. Chadwick Boseman has been submitted for Best Actor, virtually every credited actor with a speaking role has been submitted for Best Supporting Actor, with Lupita Nyong'o, Danai Gurira, Letitia Wright and Angela Bassett all submitted in the category of Best Supporting Actress. Some of the other awards that the movie has a very solid shot at scoring nominations for include Best Costume Design, Best Sound Mixing/Editing, Best Visual Effects and Best Original Song with Kendrick Lamar and SZA's All The Stars.
To date, no comic book movie has ever scored a Best Picture nomination. It's largely felt that Christopher Nolan's The Dark Knight was snubbed and deserved to make it into the category that year, but things didn't pan out. Logan and Wonder Womanmissed out last year. Though, Logan did sneak in with a Best Adapted Screenplay nomination. Things have changed though and with The Academy adding a ton of new members over the past year and with the cultural impact that Black Panther had, it feels like few comic book movies have ever had such a great shot at finally getting this done.
Black Panther wound up being not only a tremendous commercial success, having grossed more than $1.3 billion at the global box office, but it was also a critical darling and a cultural phenomenon. Marvel Studios' superhero flick will almost certainly get some love from The Academy this year. Will the movie have enough steam to be in contention for the top prize? We'll know in the next couple of months when the Oscar nominations are actually announced. You can check out the full list of awards Disney is pursuing over at the official Disney Studio Awards page.
Source: movieweb.com