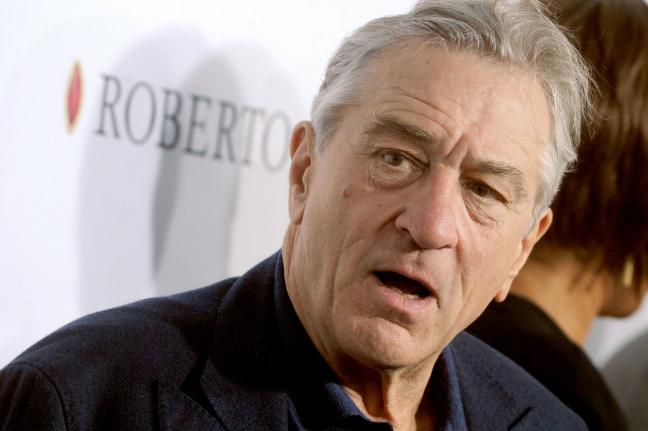 'Goodfellas' stars Robert De Niro, Ray Liotta, Lorraine Bracco reunite for Tribeca's closing night
Lorraine Bracco, Robert De Niro, Ray Liotta, Debi Mazar and Paul Sorvino reunited over the weekend for a 25th anniversary celebration of their classic gangster picture Goodfellas.
Saturday night's screening of the fact-based movie, followed by a question and answer session moderated by Jon Stewart, closed out the 14th annual Tribeca Film Festival, which De Niro co-founded.
Absent from the event were director Martin Scorsese and scene-stealer Joe Pesci.
Although Pesci did not attend, De Niro read a brief, expletive-laden email he said was from his longtime friend.
"I'll translate: 'Dear Bob, sorry I can't be there. Love to all. Best, Joe,'" The Hollywood Reporter said De Niro quipped.
Scorsese appeared via video to reminisce about the movie and how not everyone loved it right from the start.
"I remember the previews were one of the worst experiences of my life — we had three of them and they were all in California. … It seemed that the audience had to be prepared for what it was, but there was a lot of controversy," Scorsese said. Addressing screenwriter Nicholas Pileggi, he added: "Remember that nice Italian restaurant in Tribeca that we used to go to? And then when the film came out, the owner of the restaurant said we're not allowed in anymore because we apparently denigrated a certain ethnic group for the picture?"
Liotta talked about an awkward, post-release meeting he had with Henry Hill, the real-life mobster he plays in the film.
"The first thing he said was, 'Thanks for not making me look like a scumbag,' and I said, 'Did you see the movie?'" Liotta recalled. "That's just so not cool! You did drugs and you cheated on your wife!"
Source: upi.com