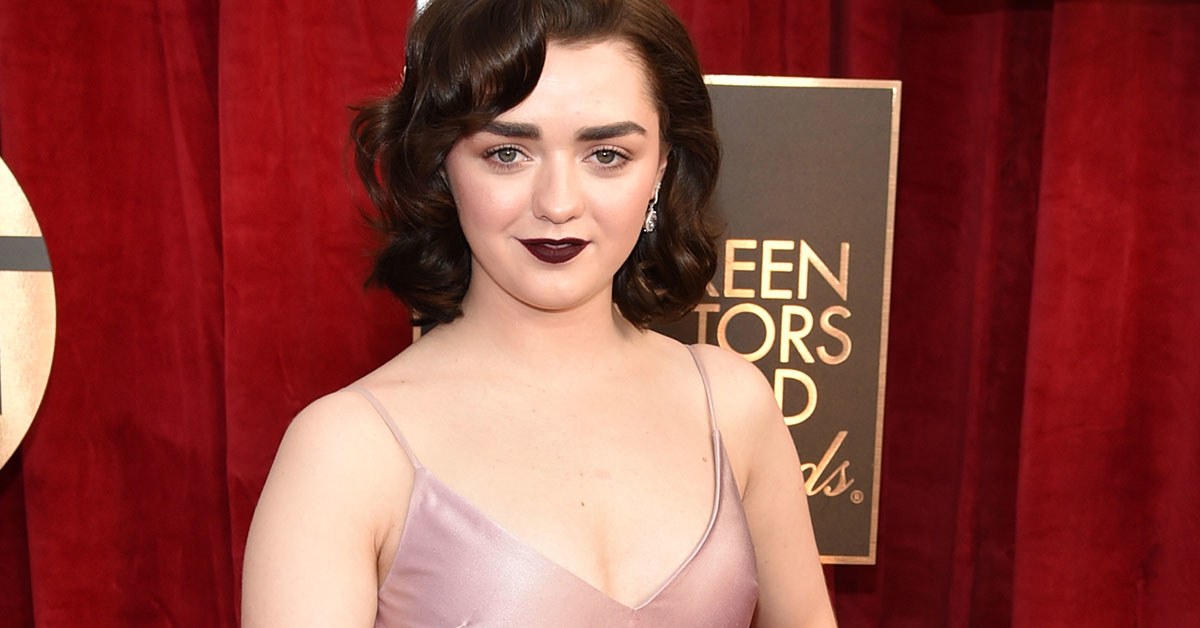 Maisie Williams wants to end 'Game of Thrones' with a 'nice arc'
Maisie Williams says she wants to end her time on Game of Thrones with a "nice arc."
The 19-year-old British actress discussed her final episodes as Arya Stark on the HBO series in an interview with Entertainment Tonight at the 2017 Screen Actors Guild Awards.
"I'm just trying to do the last few scenes that I have justice," she said. "I'm just trying to shape Arya the way that I have been so far, and give her a nice arc to end with, and hope the people are happy with it."
Williams has played Arya throughout Game of Thrones' six-season run. The show will return for an abbreviated seventh season in the summer and come to a final close after Season 8 airs in 2018.
"It has been my security blanket and it's been a bit of a safety net. If I haven't worked and I haven't landed a role, I never beat myself up too much because I've always got Game of Thrones. To not have that around is going to be really strange," the actress admitted.
"It's also exciting," she qualified. "It means I can now shape my career and I'm not tied into anything and I can really make bold decisions, I hope."
Game of Thrones, which is based on the A Song of Ice and Fire book series by George R.R. Martin, has proven a smash success since its premiere in 2011. Williams recently confessed in an interview with Radio Times that the constant speculation and spoilers surrounding the show get "annoying."
"It really, really upsets me," she said. "Because, there's only a certain group of people who'd look at that anyway, compared to the audience that watches the show."
"It hurts. It's just like, 'Oh, we wanted to tell this story,' and yeah, lots of people don't want to read it, and don't want to look at it," the star added. "It's such a childish, annoying thing to do. And yeah, it's sad. It really annoys me."
Game of Thrones was nominated for Outstanding Performance by an Ensemble in a Drama Series at the SAG Awards, but lost to Stranger Things. Peter Dinklage, who plays Tyrion Lannister, was up for Outstanding Performance by a Male Actor in a Drama Series, but lost to John Lithgow of The Crown.
Source: upi.com