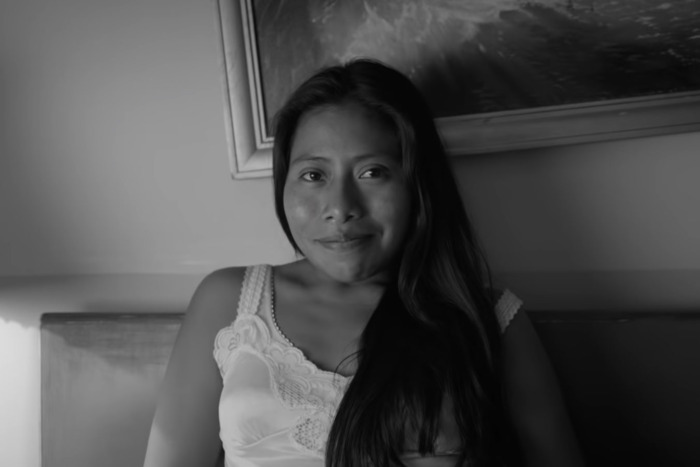 Oscars: Roma Is Netflix's Best Chance at Cracking the Best Picture Race
All autumn long, Vulture will be offering you primers on the biggest and buzziest titles of the 2019 awards season. My colleague Emily Yoshida got us started with A Star Is Born out of Venice, and this week, I'll guide you through the films that wowed crowds at Toronto. For your consideration, this is: Get to Know an Oscar Movie. (Previously: Widows, If Beale Street Could Talk.)
The movie: Roma
The elevator pitch: Alfonso Cuarón returns with his "most personal film ever," a semi-autobiographical tale of domestic life in early '70s Mexico City, told from the point-of-view of Cleo (newcomer Yalitza Aparicio), a housekeeper for an upper-middle-class family that's falling apart at the same time the country does.
The campaign message: A beloved auteur uses all his considerable gifts to re-create the world of his childhood. Even the competition says so!
Yeah, ROMA is fucking glorious. So wonderful to see an artist operating at peak performance level on such a personal, vigorous piece. The aesthetic is both personal and political here. The aesthetic is wielded to a wonderfully emotive, devastating effect.

— Barry Jenkins (@BarryJenkins) September 11, 2018
The case for Oscars: Roma is Cuarón's most technically accomplished work yet, jumping from minutely observed character drama to widescreen historical epic, and back again. (There are multiple long takes here that rival those in Children of Men, including one that had everyone in my row sobbing.) The film took home the Golden Lion at Venice — Shape of Water was last year's winner — and the Toronto reception was equally euphoric, with many critics hailing it as a masterpiece. Netflix is making Roma the centerpiece of its awards campaign, and while a streaming service may not be the best way to experience a movie with this grand a scope, I've been assured the deep-pocketed tech giant is going to get this movie in as many Academy screening rooms as possible before it hits laptops and phones in December.
Reasons for caution: As one awards strategist put it to me, if Roma underperforms with the Academy, will that be because it's a Netflix movie, or because it's a black-and-white foreign-language film featuring zero stars?
Possible backlash angles: The film's few detractors have argued that Cleo isn't really a person in this movie, more like an avatar of suffering. If this line takes off, Cuarón's decision to cast a nonprofessional in the role may come in for some scrutiny.
Strongest category: Probably Director, which has recently gone to the filmmaker behind the most technically audacious Best Picture contender. Cuarón's got the respect of his peers, a killer narrative (did you know the apartment in the movie is an exact replica of the one he grew up in?), and the advantage of the Netflix marketing budget. Underestimate him at your peril.
Other prospects: Hollywood loves the story of newcomers getting their big break in an Oscar movie, but it likes rewarding them with actual nominations far less. Only the boldest and most contrarian awards bodies will even think about handing Roma an acting nomination, and when it comes to Oscar, its chances largely lie below-the-line. The striking black-and-white cinematography and Andersonianly detailed production design should earn nods, and Score and Editing are possibilities too. It might be a busy night for Cuarón, who shot the film himself and also co-edited it. With apologies to The Kissing Booth, this is Netflix's best chance at cracking the Best Picture race.
Source: vulture.com