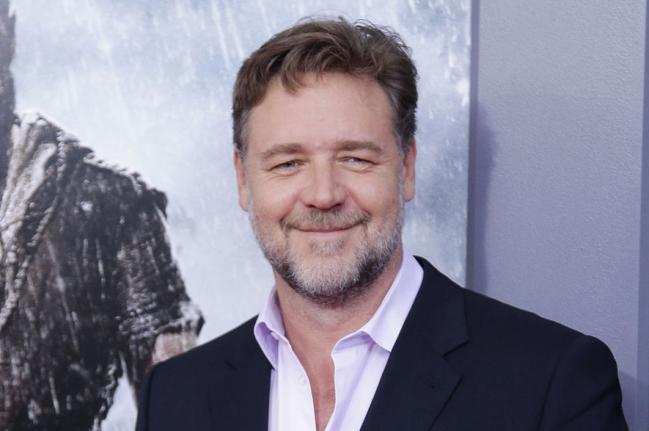 Russell Crowe's directorial debut to be released in April by Warner Bros
Warner Bros. Pictures says it has acquired the U.S. distribution rights to actor Russell Crowe's directorial debut — The Water Diviner — from RatPac Entertainment.
Set for release April 24, the big-screen drama stars Olga Kurylenko, Yilmaz Erdogan, Cem Yilmaz, Jai Courtney, Ryan Corr, James Fraser, Ben O'Toole and Isabel Lucas.
The announcement regarding its American release was made by Greg Silverman, the studio's president of creative development and worldwide production; Sue Kroll, president of worldwide marketing and international distribution; and Dan Fellman, president of domestic distribution.
Shot primarily on location in the wilds of the Australian outback and Turkey, the film is a post-war drama which follows an Aussie man on his travels to Turkey after the Battle of Gallipoli in search of his three missing sons.
"The studio has a long history with Russell, going back to his stellar breakthrough performance in L.A. Confidential. We're excited to be collaborating with him again, this time on his directorial debut," Silverman said in a statement.
"Russell has proven time and again what an incredible on-screen talent he is, and it's a thrill for us to be able to bring not only his first feature behind the camera — but such a moving story — to U.S. audiences," added Kroll.
source: upi.com