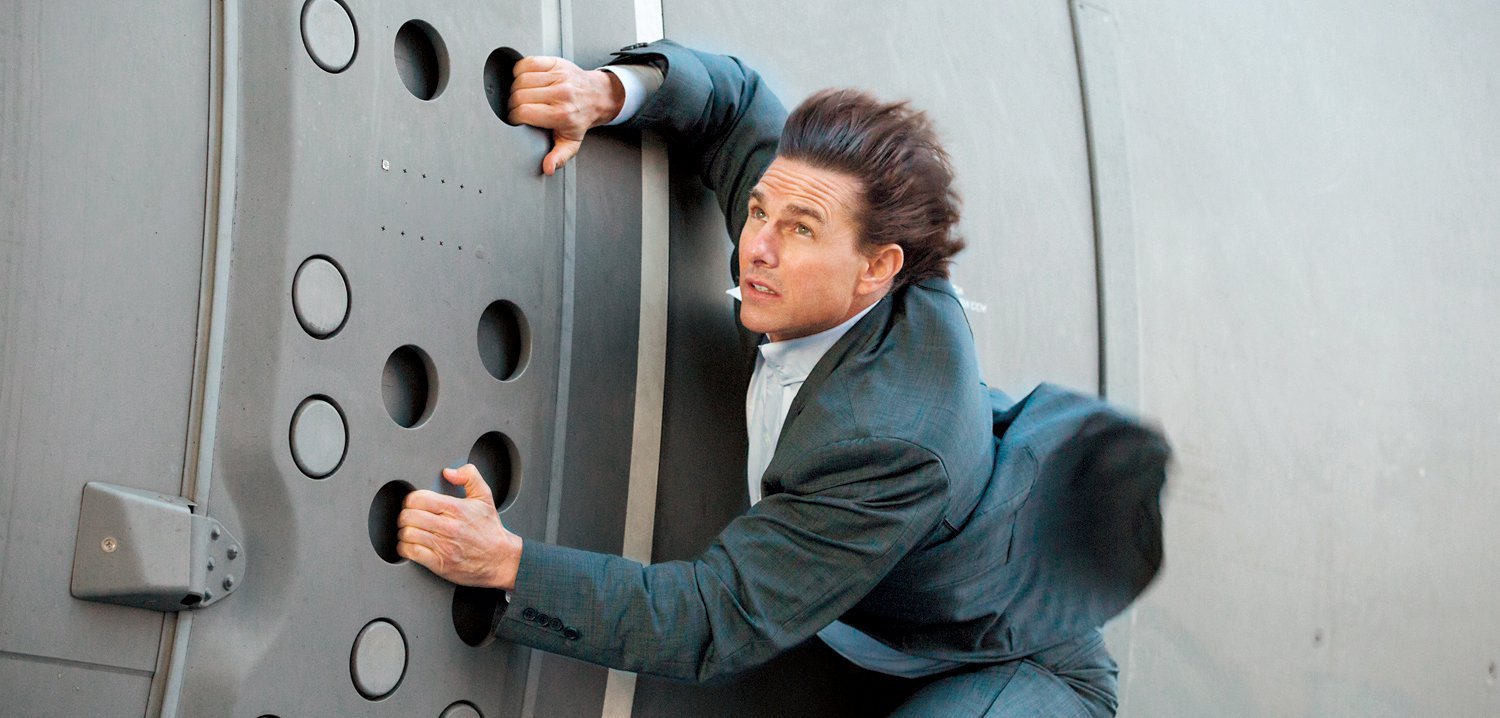 SEE IT: Tom Cruise shares gruesome video of his ankle injury on set of new 'Mission: Impossible'
Tom Cruise was willing to let the world see the gruesome moment he broke his ankle on set.
The action movie star appeared on "The Graham Norton Show" Friday, where he discussed the injury that put filming the upcoming "Mission: Impossible — Fallout" on hold due to a stunt gone wrong.
Norton showed video from three different angles that showed the exact moment Cruise was injured. In one shot, it appears he face-planted into the concrete building, but in the third, most-disturbing clip you see the stars foot slam at an extreme angle.
The actor later returned to filming the same scene months later on Jan. 17, and it seemed he had trouble making it out of the same building.
"I didn't want to do it again," he said. "I knew instantly it was broken."
Cruise, 55, also joked about pranking his co-stars on set.
Henry Cavill was mocked by Cruise and Simon Pegg during the filming of the sixth installment of the franchise. The stars sang the original "Superman" movie theme song alongside Cavill, 34, while he ran next to their vehicle.
Pegg recalled during an interview on "The Graham Norton Show" Friday the on-set prank in which the three were in a car driving back to the point where the scene began and Cavill decided to jump out and walk back.
Cavill was running with the car's pace while Cruise and Pegg poked fun and put the "Superman" actor in his place.
Cruise began singing the theme from Richard Donner's original Superman movie every time Henry took off running.
"It's one of the coolest moments of my life," Cavill said. "Having Tom Cruise driving next you doing (the Superman theme)."
Source: nydailynews.com