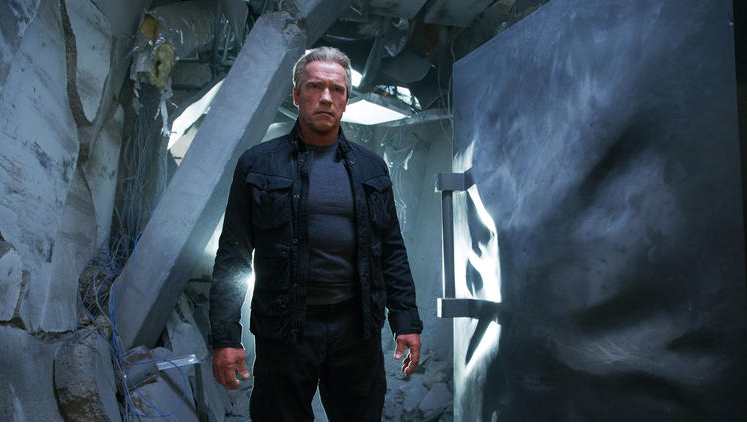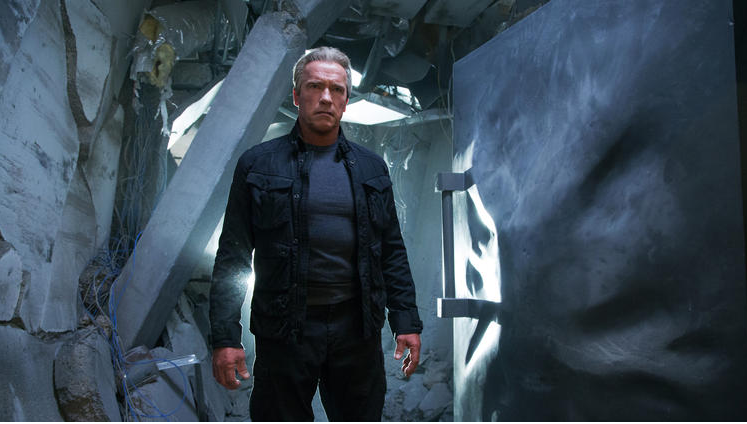 'Terminator Genisys': A sci-fi franchise faces its reckoning
Arnold Schwarzenegger has been saying "I'll be back" for three decades, ever since his first outing as a Cyberdyne Systems Model 101 killing machine in James Cameron's 1984 sci-fi thriller "The Terminator."
True to that pledge, the sexagenarian action hero and former California governor will return to the big screen next week in "Terminator Genisys." Directed by Alan Taylor ("Thor: The Dark World") from a script by Laeta Kalogridis and Patrick Lussier, the film, which just held its European premiere, cost a hefty $170 million to make. It is the fifth installment (Schwarzenegger's fourth) of a franchise that has grossed more than $1.4 billion at the worldwide box office.
But despite the series' successes and its grand designs for the future — Paramount Pictures and Skydance Productions envision "Genisys" as the start of a new movie trilogy — the present is far less certain.
"Terminator" fans have been skeptical as details about "Genisys" trickled out over the last year. The odd spelling of "Genisys," for example, was met with derision when it was unveiled last August.
A few months later, Entertainment Weekly unveiled a first look at the film, including details about a retooled origin story for heroine Sarah Connor (Emilia Clarke). The revelation that the revamped Sarah is an orphan raised from childhood by a Terminator (Schwarzenegger) whom she lovingly calls "Pops" sparked a fresh round of fan outrage.
In April, a "Genisys" trailer took the unusual step of revealing what would seem to be a major plot spoiler: namely, that this movie's John Connor (Jason Clarke), the guy who's supposed to be humanity's savior, is not at all what he seems. Reaction to that nugget was more mixed, with some observers appreciating the audacity of the twist and others asking if the franchise's core mythology was being undermined.
"Genisys," at least, has secured the endorsement of one very important fan — Cameron. Though he was not involved with the making of the new film, in a promotional video released by Paramount this month, the "Terminator" and "T2" director said "Genisys" is "very respectful" of his movies.
"I feel like the franchise has been reinvigorated," he added, "like this is a renaissance" — a comment Paramount clearly hopes reassures nervous fans and brings them into theaters.
If the film manages to please that group, it could keep the machine going and give a boost to Schwarzenegger, who hasn't anchored a hit in several years, and the franchise, which was mired in a legal battle for several years. If not, further "Terminator" movies could end up back on the drawing board, or the scrap heap.
Source: latimes.com