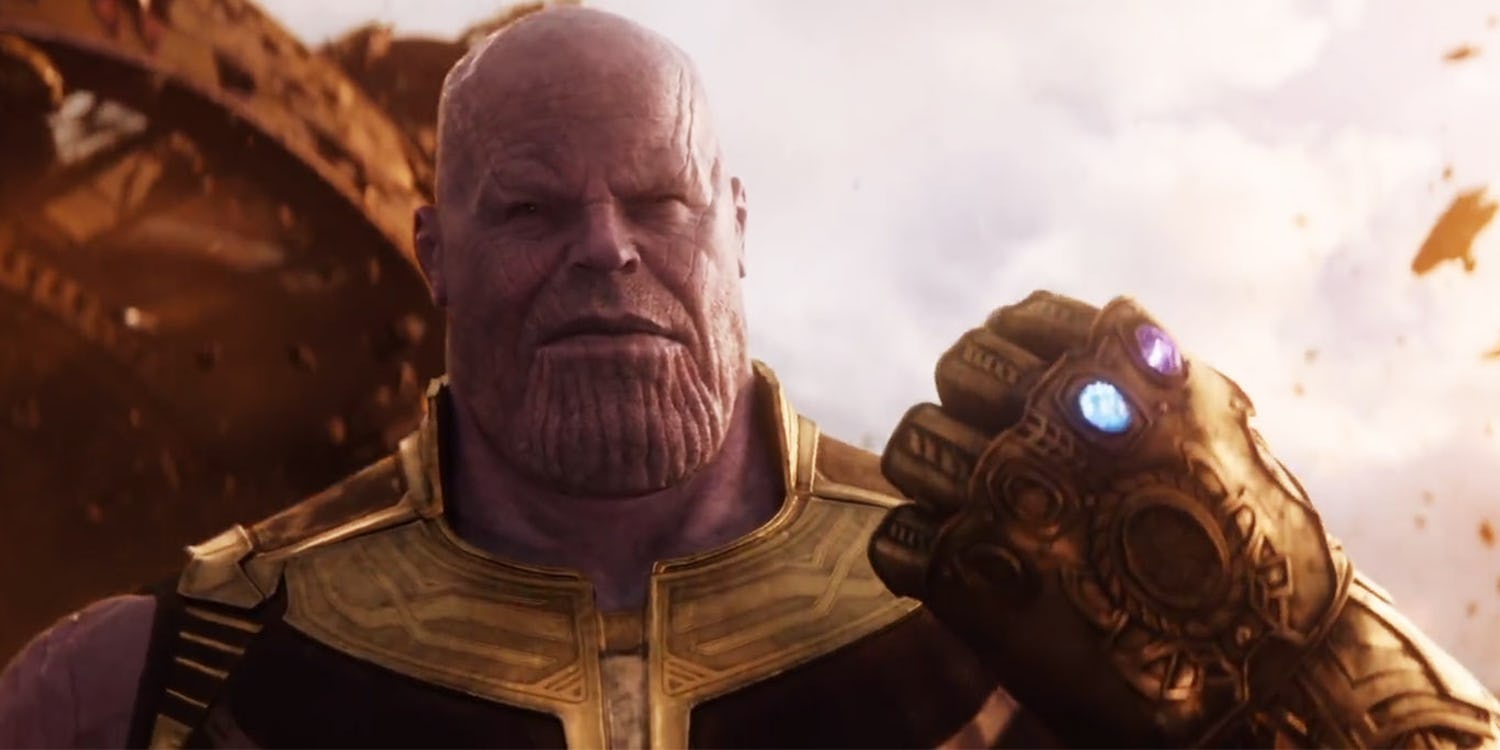 Thanos is 2018's Most Anticipated Movie Villain
Avengers: Infinity War big bad Thanos was named the most anticipated movie villain of 2018 in an online poll. Josh Brolin plays the Marvel comics supervillain, called the "biggest and baddest" of MCU bad guys by Kevin Feige. Even the combined strength of the Avengers and Guardians of the Galaxy may not be enough to stop Thanos when he gets his hands on the all-powerful Infinity Gauntlet.
Past MCU villains have not exactly fired up Marvel fans, to put it mildly. People do love Tom Hiddleston's Loki, who will indeed return for Infinity War to team with Thanos. But beyond Loki, most MCU baddies have fallen into the "villain of the week" category. This mostly anonymous parade of antagonists has, in some people's minds, diminished the dramatic effect of many MCU entries.
Fans apparently are confident the MCU villain curse won't continue. Fandango polled 8,000 moviegoers about their most anticipated villain of 2018 and Infinity War's Thanos came out on top. The MCU actually pulled off a double-dip in the poll, with Michael B. Jordan's Black Panther villain Killmonger coming in at #3. Jordan spoke recently about the "dark place" he went to as an actor in order to embody Killmonger.
Perhaps surprisingly, the #2 spot in Fandango's poll goes to Grindelwald, played by Johnny Depp in Fantastic Beasts: The Crimes of Grindelwald. Controversy erupted over Depp's casting in the Fantastic Beasts sequel, causing J.K. Rowling to come to the actor's defense. Though some may oppose Depp's appearance, many fans are clearly looking forward to his villainous turn.
The #4 spot on the list interestingly went to Jessica Chastain's character in X-Men: Dark Phoenix. Chastain's character details haven't been revealed yet beyond the fact that she's an "otherworldly shapeshifter," though a first image of her was recently released. Fans clearly love the idea of Chastain, known for her complex portrayals in serious dramas, diving into the comic book end of the pool and cutting loose as a bad guy. Rounding out the top 5 is the iconic Michael Myers, who returns for Halloween (2018). Original Michael Myers Nick Castle comes back to play the character, which no doubt only increases fans' anticipation.
If the fans who voted in Fandango's poll are correct, 2018 will be the year the MCU finally cracks the code when it comes to creating a memorable villain. Avengers: Infinity War and Black Panther both look like monster hits in the making.
Source: screenrant.com