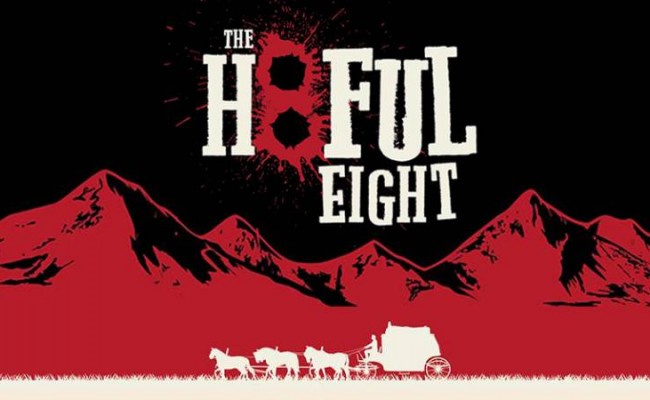 Watch the first trailer for Quentin Tarantino's upcoming The Hateful Eight It's his first movie since 2012's Django Unchained
Quentin Tarantino's snowy Western The Hateful Eight is speeding towards its Christmas Day release date, and the movie's first official trailer has just been released. The movie focuses on a group of eight grizzled, gun-toting outlaws who have been forced to take refuge in the same tiny shack by a vicious blizzard. The trailer features Samuel L. Jackson, Kurt Russell and Jennifer Jason Leigh in major roles, and the movie's cast is rounded out by a motley crew of Tarantino regulars and veteran bit players.
The Hateful Eight's development has been besieged by leaks and unauthorized previews. Tarantino almost scrapped the movie after its script leaked online last year, and a trailer slipped online in April before being taken down. In June, Tarantino announced that the movie would first premiere in select 70mm theaters on Christmas Day before enjoying a wide release on January 8th, 2016. This release strategy aligns with Tarantino's interest in cultivating a classic cinematic experience and his advocacy for the aesthetic qualities of film.