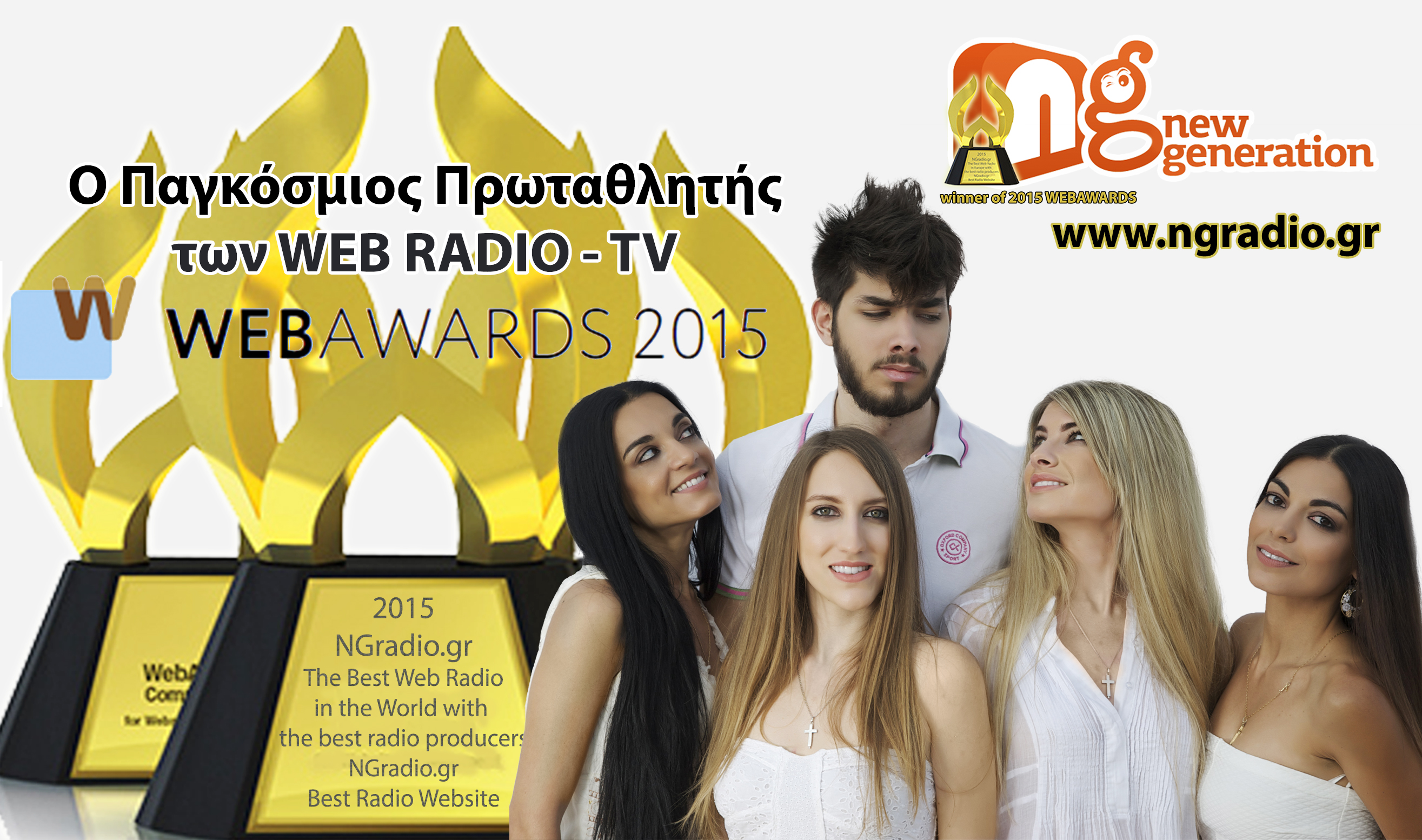 NGradio.gr – The big winner of 2015 WEBAWARDS
NGradio is the big winner of 2015 WEBAWARDS FOR OUTSTANDING ACHIEVEMENT in Web Development organized by WMA (Web Marketing Association)!
This is the Official announcement: "The WMA is proud to present this 2015 web award for outstanding achievement in Web Development: NGradio.gr – The Best Web Radio in Europe with the best radio producers, winner of the Best Radio Website".
Thousands of entries from all over the world claimed an award in each category. Winners were selected by expert judges all senior executives of multinational corporations such as Yahoo!, Microsoft, Disney Consumer Products, who evaluated all of the WebAward entries (To see WMA judges please click here)
We would like to thank from our hearts WMA and each one of the judges for giving us this award! It is a great honor to our country for a Greek web radio to be distinguished worldwide!
Many thanks to all of the NGradio team – producers and associates- who give their best every single day.
But our deeper gratitude goes to you! All of our listeners and viewers for your immense contribution to the existence of this web radio!
To see the official annoucement on WMA's website please click here