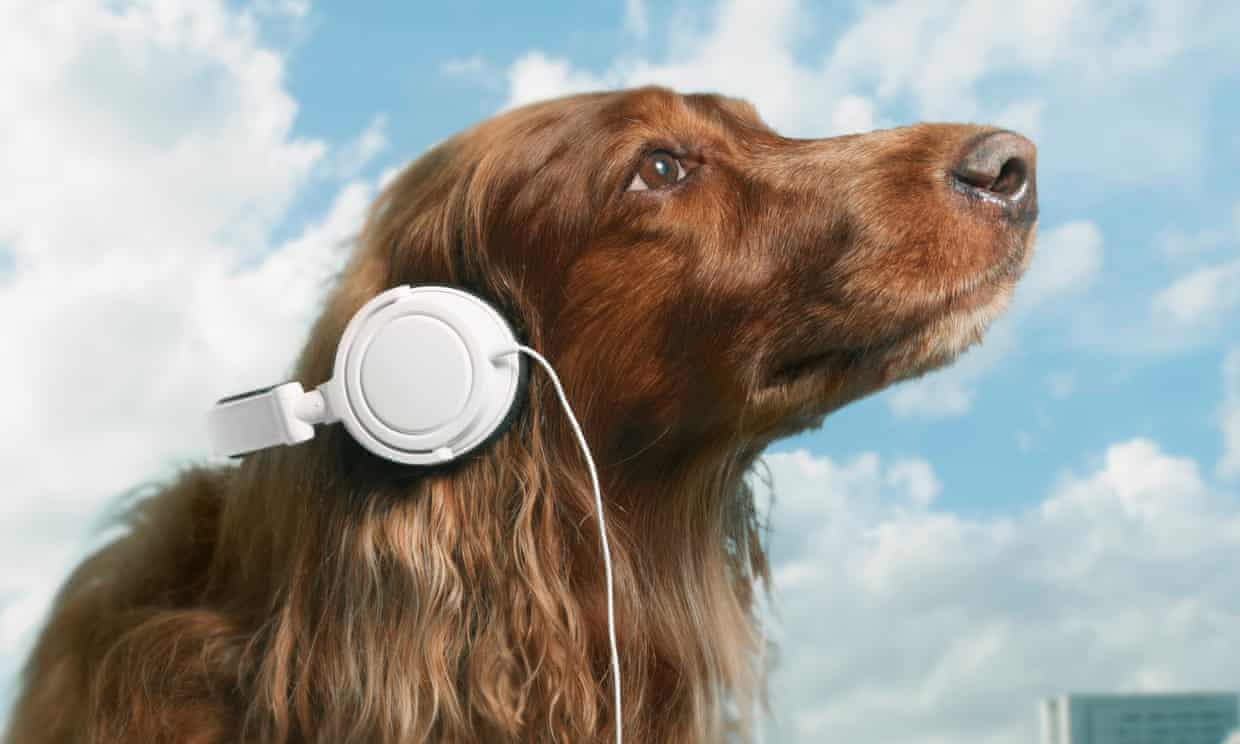 Pet sounds: why your dog loves listening to Bob Marley
With fireworks season upon us, an explosion of dog-friendly music is on hand to help soothe stressed canines. But who knew reggae is such a hit?
It starts with an elegiac sweep of strings, softly playing in a minor key, before chirruping into birdsong, and then back to ambient strings. This continues for 12 hours.
To the untrained ear, this may sound like one of the sleep playlists that have gained popularity in recent years, but the human ear is not the intended audience for this music – it is for dogs. For embedded within this relaxing (or maddening) muzak are canine-friendly frequencies to help reduce stress or separation anxiety.
Far from being a novelty, dog-oriented music is fast becoming a successful new genre, with the production company RelaxMyDog at the forefront of the trend. Founded in 2011 by entrepreneur Amman Ahmed and producer Ricardo Henriquez, the service reaches an audience of 10 million users a month: 600 years' worth of their content was streamed in September alone.
With the fireworks season of Bonfire Night, Diwali and Thanksgiving upon us, this is RelaxMyDog's busiest time of year. Ahmed, 31, describes the idea behind the company: "There are a lot of medications and herbal remedies to calm pets, but I wanted to make something that was 100% natural, through music. We started with a team of two but now we're 12 people staffed in Manchester in the UK, El Salvador and India, and our audience is equally global. This year, we're on track for our content to help around 15 million pets."
With such an enthusiastic response to their music, and sister company RelaxMyCat founded in 2012, there is loyal fanbase: "We get messages from owners saying that their dog or cat used to listen to the music and now their pet has died they want it to be played at their funeral," says Ahmed. "Our content becomes an ingrained part of the lives of these animals."
Source: theguardian.com