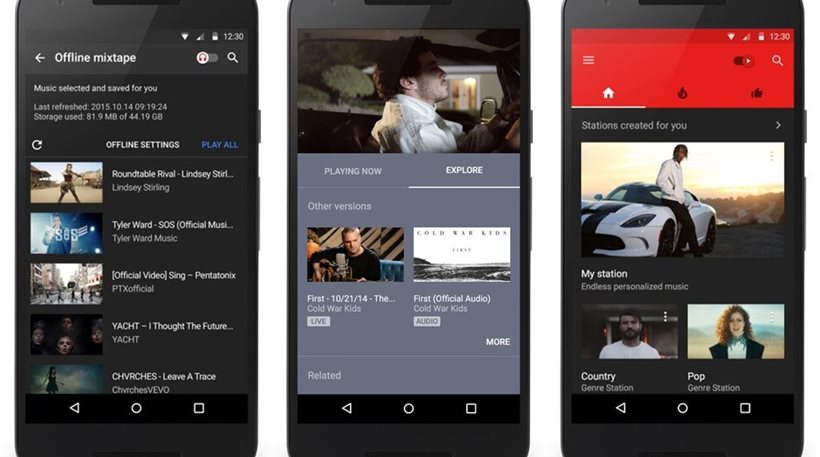 13/11/2015 | Category:
Music
YouTube streams less lucrative than vinyl sales for UK labels, says BPI boss
The boss of British music industry body the BPI has claimed UK labels make less money from YouTube than from vinyl sales.
Speaking at the Music Futures conference in Gateshead, Geoff Taylor said vinyl revenues were worth more than the "14bn music streams on YouTube" in 2014.
Although he did not give a specific figure, last year the BPI said that in 2013, British labels' income from sales of vinyl albums was £12.1m. In 2014, more than 1.3m vinyl albums were sold in the UK, but the BPI has not published a figure for how much income that meant for labels.
In response to Taylor's comments, a YouTube spokesperson said: "Music videos on YouTube can be discovered by over 1 billion people in over 80 countries. To date, we've paid out $3bn to the music industry – and that number is growing year on year."
The company also cited its YouTube for Artists site that provides musicians with analytics and advice on building their audiences. YouTube has also just launched a standalone YouTube Music app in the US, which ties into its new YouTube Red $9.99-a-month subscription service.
In his keynote speech, Taylor welcomed the latter, but drew attention to another area of tension between the music industry and YouTube: the way European "safe harbour" legislation applies to services like YouTube and SoundCloud.
The legislation as it is currently interpreted exempts these services for liability for copyrighted music and videos uploaded by their users, if they operate "notice and takedown" systems to remove it if asked by the rightsholders.
Taylor said that some digital services "hide behind safe harbours to avoid taking a license or to pay a lesser rate" when striking deals with music labels and publishers – an argument that has also been made in recent months by global music body the IFPI and collecting society PRS for Music, which is suing SoundCloud for copyright infringement.
The music industry is intensifying its lobbying of national and European politicians over safe harbour in the hope that the legislation will be changed in 2016.
"What we've seen is enormous dominance by these US tech platforms, and that dominance is being abused in a number of ways. It is time for legislators to rebalance the structures that were put in place in the early days of the internet," said Taylor.
"We don't so much have these global tech platforms [in the UK] so we hope our government will take a strong position in the European review that those exceptions from liability need to be looked at again."
Taylor added that he is a supporter of free, advertising-supported music streaming on services such as Spotify, but wants to see those companies work harder at turning free users into paying subscribers.
"You're seeing consumption going up rapidly on YouTube and on the ad-funded tiers of services like Spotify, but the money coming back to the industry through those ad-funded uses isn't increasing at anywhere near the same pace," he said.
"Advertising-supported only works if it is a step towards premium, and if it is monetised at an acceptable rate. We can't just give our music away for free: that is not a business model."
• YouTube Red to mix music, digital stars and ad-free viewing
This story was amended on 13 November to clarify that the figure of £12.1m in vinyl LP sales was for 2013, not 2014.
Source: theguardian.com